Angel Reese Rejects Shaquille O'Neal's 'Greatest' LSU Athlete Compliment: 'I Don't Think I've Done Enough'
isn't ready to claim the GOAT title just yet.
The LSU Tigers star, 20, visited for an interview on his show where she and teammate talked about calling Reese the greatest athlete to come out of his alma mater.
After LSU's NCAA championship, O'Neal, 50, said Reese is "probably the greatest athlete to ever come out of LSU sports" and clarified that his take included both male and female athletes from the school.
Reese told host that she "called [O'Neal] after that" and told the NBA legend, "Do you know how much pressure you just put on me?"
According to Reese, O'Neal wasn't concerned. "He was like 'I don't give a f---,' and I was like 'alright, unc,' " she said, affectionately calling him "uncle."
The LSU star explained that she feels like she hasn't "done anything yet" after one college title, but she may be more willing to accept O'Neal's compliment if she earns a Player of the Year award or another championship next season.
"I feel like I'm getting the Joe Burrow treatment," Reese said, noting that NFL star quarterback Burrow, 26, is also a notable alum from LSU. "I don't think I've done enough," she said.
Reese admitted she doesn't "really understand" just "how much weight" a championship for her school holds, but she's ready to "go to year two and dominate" another season with the Tigers.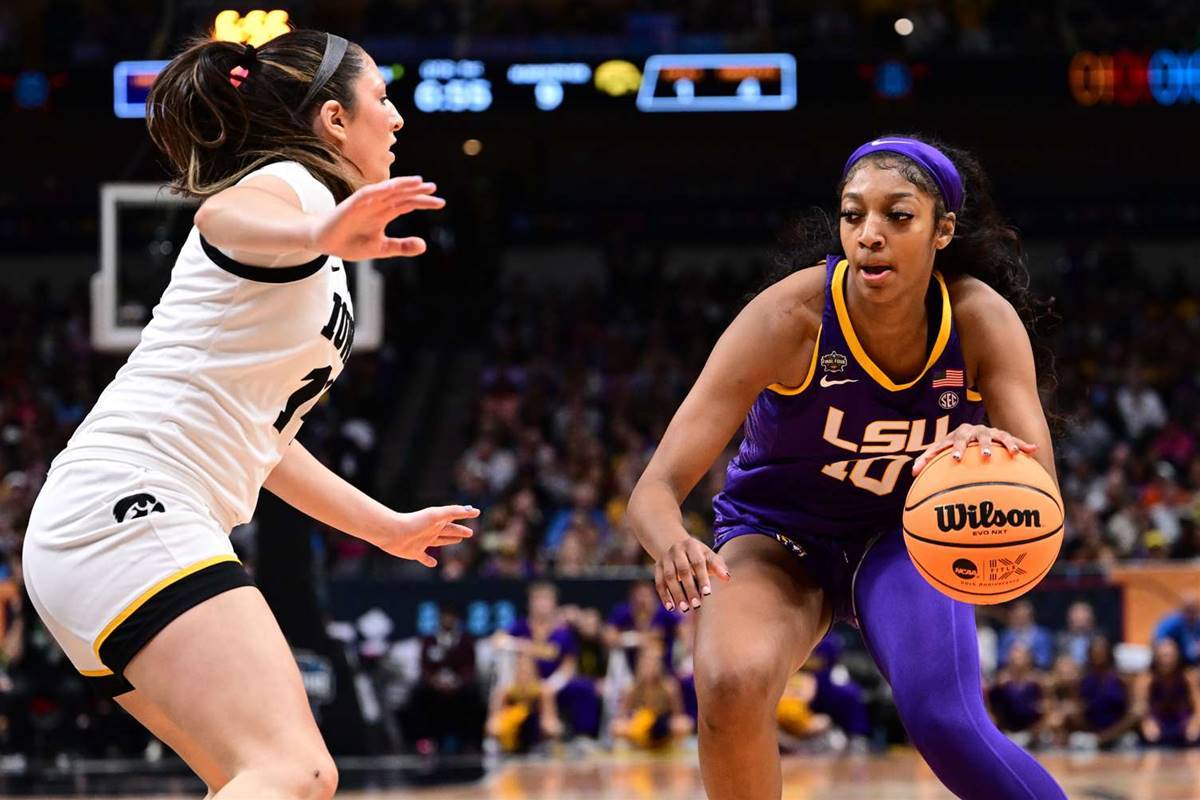 During O'Neal's recent podcast, he said Reese is "way more athletic" than Burrow, who won the Hesiman Trophy in 2019.
O'Neal explained, "She delivered. She delivered that package. See, a lot of us got the package, and we still got the package in our truck. She delivered that package."
RELATED VIDEO: LSU Star Angel Reese Responds to Critics: 'This Is for The Girls That Look Like Me'
Reese, a sophomore, has had O'Neal's support since she helped lead the LSU Tigers to the 2023 NCAA Championship this month. After she became the subject of harsh criticism for her taunts of Iowa star Caitlin Clark, O'Neal defended her on social media and in interviews.
"When you're a champion, you're allowed to TYS: talk your stuff," O'Neal told PEOPLE the morning after the game.
O'Neal, who thought this year's women's Final Four was "the best Final Four in sports history," said he reached out to Reese personally to tell her not to worry about the naysayers.
"I talked to Angel yesterday. I said, 'Hey, you're a champion. Enjoy being a champion and have fun.'"
Reese was named the 2023 Most Outstanding Player in the NCAA Tournament. She scored a double-double in every game, .