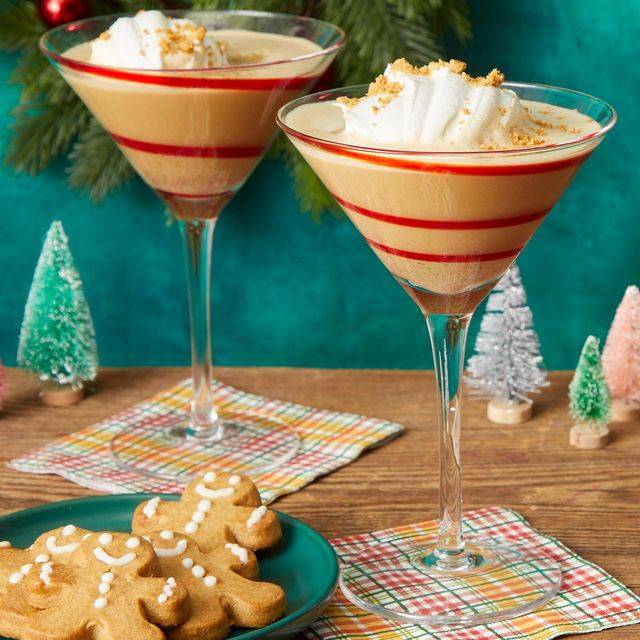 Danielle Daly
If you prefer a over dessert after a big , try this gingerbread martini. It's a simple four-ingredient cocktail with a foolproof formula. Equal parts of vodka, creme de cacao, , and half-and-half are shaken until creamy and frothy. Top each martini with a dollop of whipped cream and serve with a freshly-baked for the perfect, festive Christmas treat.
What does a gingerbread martini taste like?
This is far from traditional gin or vodka seasoned simply with dry vermouth and a citrus twist. This holiday libation is closer in taste to an , but without all the caffeine. The cocktail is rich from creme de cacao, boozy from vodka, and sweet and spicy from the homemade gingerbread syrup. Half-and-half adds a luscious texture, but it can be lightened by using whole milk instead. 
What is creme de cacao?
Creme de cacao is a chocolate flavored liqueur which normally includes a small amount of vanilla flavor as well. It can be made clear or chocolate-colored (brown). It's pleasantly sweet and a perfect addition to a dessert cocktail or . Or, try it in !
Do I have to make gingerbread syrup?
This drink wouldn't quite be the same without the spices included in gingerbread syrup. That said, there are many store bought syrups in the supermarket. Swap in a pre-made syrup to save time for wrapping presents!