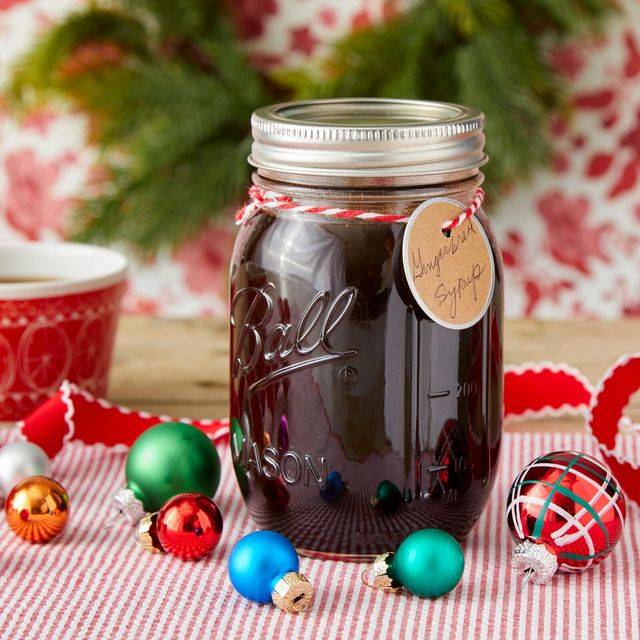 Danielle Daly
Crisp autumn days call for pumpkin spice syrup in morning coffee, but winter days leading up to Christmas demand this festive, homemade gingerbread syrup. Whether it's stirred into a latte or shaken up into a , this syrup adds just the right amount of sweetness and spice. Prep a batch for or your next party. It will hold in the fridge for up to a month!
What is gingerbread syrup made of?
This sweet syrup channels all of the spice and rich molasses flavor of classic . You'll find characteristic gingerbread spices including cinnamon, nutmeg, allspice, and cloves, along with brown sugar for sweetness and fresh ginger for a little zing. Black pepper adds another layer of warmth and vanilla is always a welcome addition to dessert. Add up to ½  teaspoon of cardamom to the mix, if you are a fan. 
What do you make with gingerbread spiced syrup?
Whisk it up into a cup of coffee or mix it into a . Gingerbread syrup also makes a delicious sweetener for a cup of black tea. To stretch its uses even further, whisk a couple tablespoons into maple syrup for a festive drizzle, or add it to the coffee mixture of (in place of marsala) for a holiday twist.