Keep the kids engaged in a fun activity even if they are indoors with a playhouse that is built out of a table. This is perfect if you don't want the kids to play outside or there's just no space for them to do so. This way you can easily watch over them and you won't have to worry about the kids going too far from the house. You can also level up the design however you want and make it bigger by adding more tables on the side.
RELATED: 
Once done playing, you can easily lift the tablecloth and fold them neatly, then put them back on the table when the kids want to play again. This DIY project is a budget-friendly idea and you can save more money if you have an old tablecloth and some old pillowcases and tea towels as well. Check out this video tutorial by on YouTube to learn the steps!
Materials Needed for DIY Tablecloth Playhouse:
Floor-length tableclothPencilPinking shearsAdhesive hook-and-loop tapePillowcaseTea towelsRibbonHot glue gun and glue sticks
How to Build a DIY Tablecloth Playhouse: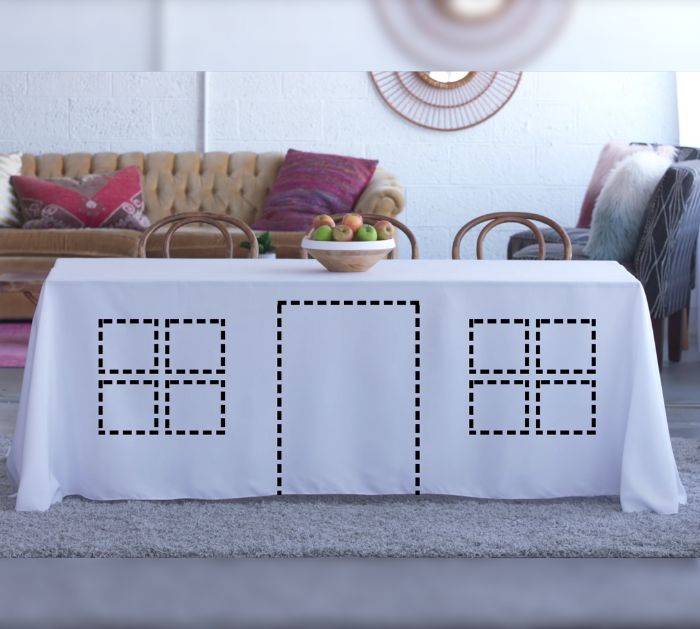 Place the tablecloth on the table evenly, then find the center, and mark the spot where you'd like the top of the door to be. Measure 9 inches from each side of the center mark for a total of an 18-inch-wide door, then using your pinking shears, start cutting from the bottom and upward the sheet to shape the door. Mark the spot for the windows and cut them out as shown in the video, then cut the pillowcase and tea towels, and attach them to the door and windows. Attach ribbons on the side of the window and top of the door, then use them to tie the curtains in place, and you're done!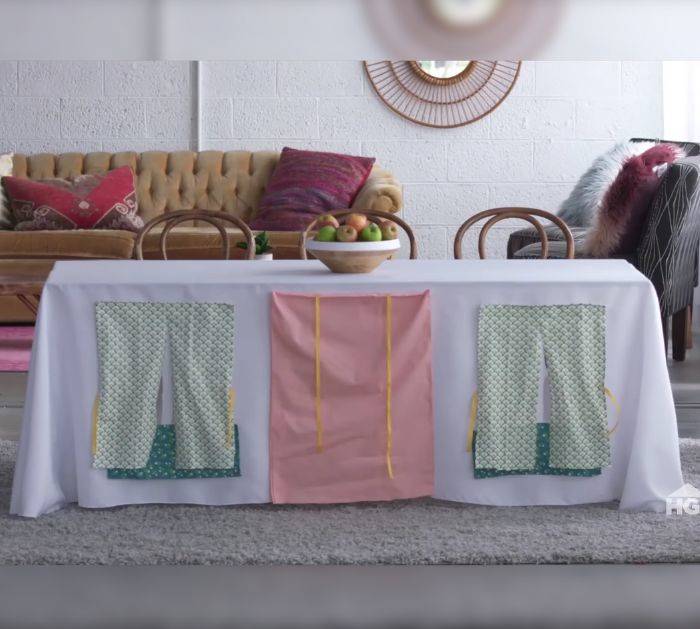 Easy DIY Tablecloth Playhouse Tutorial