Thanksgiving is just a few days away. Do you have any ideas on how to decorate your dinner table? If you still haven't, here's a DIY dollar store fall centerpiece decor by . You don't need to spend hundreds of dollars for that branded piece when you can easily make it at home! Plus, most of the items you need for this project are found in Dollar Tree, so you can save a lot of money while still achieving the look you want.
You don't have to be very good at floral arrangement when making this fall centerpiece. The only trick that you need to remember is to always balance everything. You need to mirror what you do from one side to the other. If you put a big flower on one end, do it to the other end. It's that simple! You can never go wrong once you follow this technique. It turned out so beautiful – great to .
Fall Centerpiece DIY Decor Materials
3 tissue boxes (if you have a wooden rectangle box you can use it)duct tape3 floral foamdark and soft wax, or faux wood contact paper4 big white or cream-colored flowersautumn leaveswire cutter2 candles2 gold pumpkinspinecones
How to Make Fall Centerpiece Using Dollar Tree Items
Step 1:
Stack three pieces of tissue boxes and place floral foam on each one. To hold them together, wrap them with some duct tape. You can use any color if you don't want to paint. Paint your tissue box with a dark and softbox to give it an aged look. If you don't want to paint, you can use faux wood contact paper.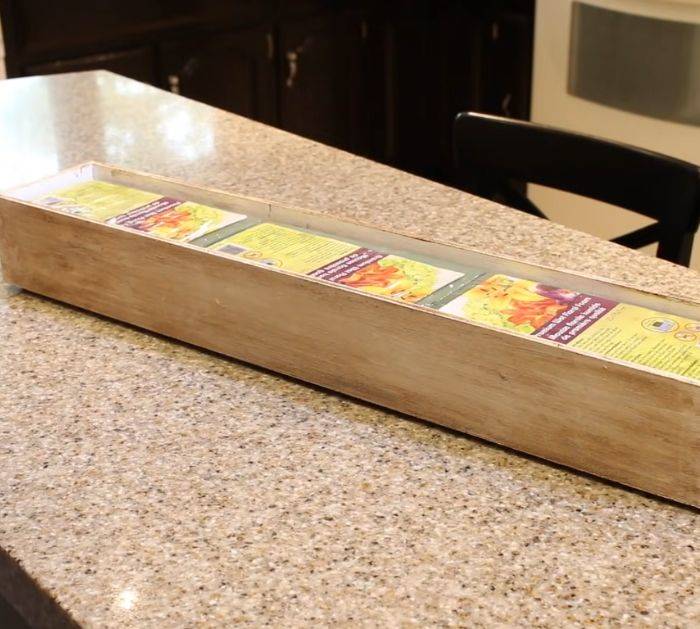 Step 2:
Place the three candles over the center of each floral foam.
Step 3:
Start with the big flowers. Cut the stems of the big flowers, and place one on each end and the others in between the candles.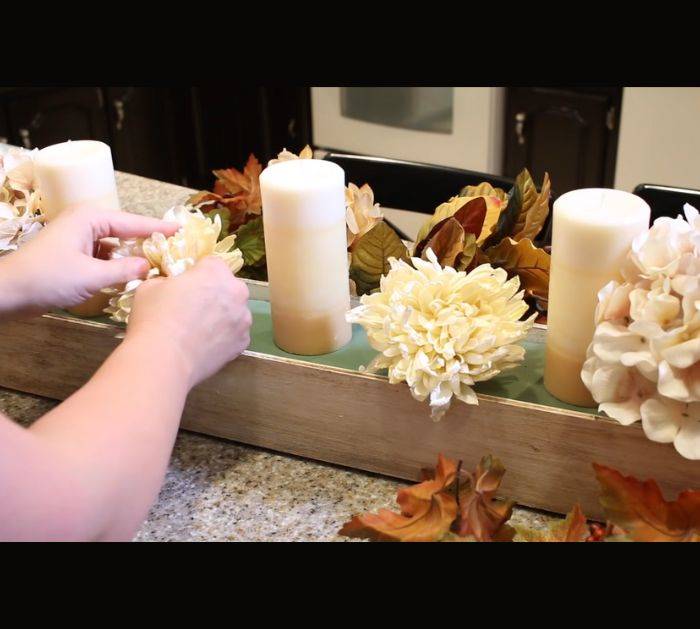 Step 4:
Add the autumn leaves on both sides and ends. The trick to make your centerpiece beautiful is to keep everything balanced. When you add on one side, make sure to add on the other.
Step 5:
Add the two gold pumpkins in between the candles. For finishing touches, add the pinecones.
DIY Dollar Store Fall Centerpiece Decor