Are you looking for your next DIY project? How about you make this DIY tiered tray from on YouTube? This is an ideal project for you if you enjoy making things out of real wood. It's a quick, easy, and fun project to do with your friends and family. The whole project is also inexpensive to make and would only cost less than $10. 
RELATED:
What are you waiting for? Gather your materials today and make this beautiful tiered tray for your home! Watch the video tutorial below to learn the step by step instructions. Thanks to for this adorable DIY project! Make sure to check the channel for more videos just like this.
Materials:
2 – 1 x 2-inch x 8 ft furring stripboard2 – 1 x 3-inch x 8 ft white pine furring stripboard1 – wooden table leg with screwhot glue gunpencil/markerruler
Directions:
Step 1
Cut five 12″ x 12″ of the bigger stripboards with four matching edges, then four 10″ x 10″ of the smaller stripboards with four matching edges. (Measure your matching edges as you go as you'll need to make subtle changes to make it fit your piece.) After this, attach the five 12″ x 12″ together using hot glue, then its edges. (Before you put the final edges, mark the center first on where you're going to put your center piece.)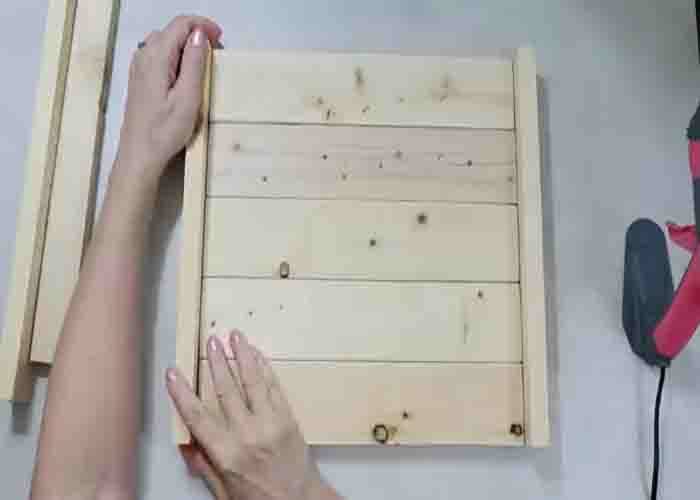 Step 2
Next, glue the 10″ x 10″ pieces together with hot glue as well, then attach their edges. After this, drill a hole in the center where the mark is, then place the leg. Once done, put the smaller tray above and secure it with hot glue. Your DIY tiered tray is now finished!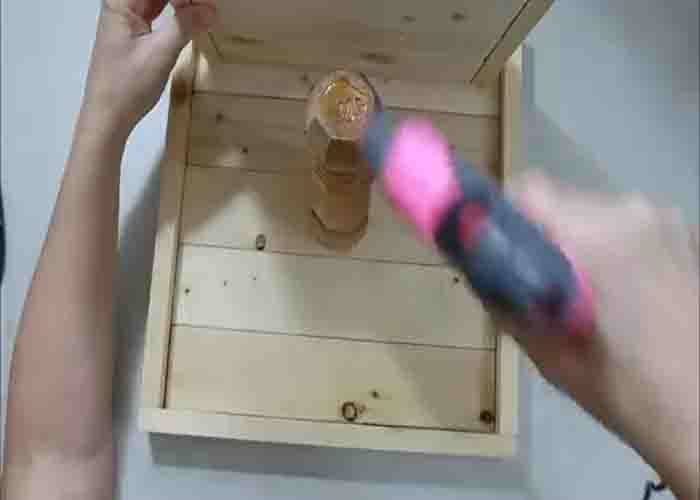 DIY No-Screw Tiered Tray Tutorial