Looking to add a homemade touch to your holiday home this year? Here are 50 unique DIY Christmas decorations you are going to love! This easy decor is perfect even for a newbie crafter.
Who says Santa's elves should have all the fun when it comes to decking the halls?
It's time to roll up your sleeves and add a personal twist to your holiday decor with some seriously cool DIY Christmas decorations. Trust me, these aren't your grandma's holiday crafts.
Actually, some of them are. Some of Grandma's stuff was really cute!
Either way, your house is about to become the talk of the North Pole. We're not just sprucing things up; we're turning them upside down with a dash of creativity and a sprinkle of holiday spirit.
From felt mistletoe that even Scrooge would love to oversized Christmas candles that scream 'holiday cheer,'
I've compiled a list of 50 DIY projects that are so fun, you might just forget to open your presents.
Now, I know crafting can sometimes seem like you need a degree in glitterology, but these are not those projects.
These are as easy as stealing a cookie from Santa's plate. Whether you're a rookie or a seasoned DIYer, there's something here that'll make your heart sing jingle bells.
Forget about wandering down store aisles this year. Your home is about to become the envy of every elf in town with decorations that are as unique as they are festive.
And the best part? You probably have most of the materials lying around already. Talk about a holiday miracle!
Ready to turn your home into a that would make the North Pole look like amateur hour? Let's transform your space into a festive paradise that even Rudolph would be proud of.
Scroll down to explore a treasure trove of ideas where every project is a chance to make your holiday sparkle in a way that only DIY can.
Grab your glue gun, put on your favorite holiday tunes, and let's get crafting! And don't forget to hit me up in the comments with your favorite project – I'm all ears for your holiday crafting tales.
It's time to make some merry, DIY style! Enjoy.
DIY Christmas Decorations
Looking to add a homemade touch to your holiday home this year? Here are 50 DIY Christmas decor projects you are going to love!
1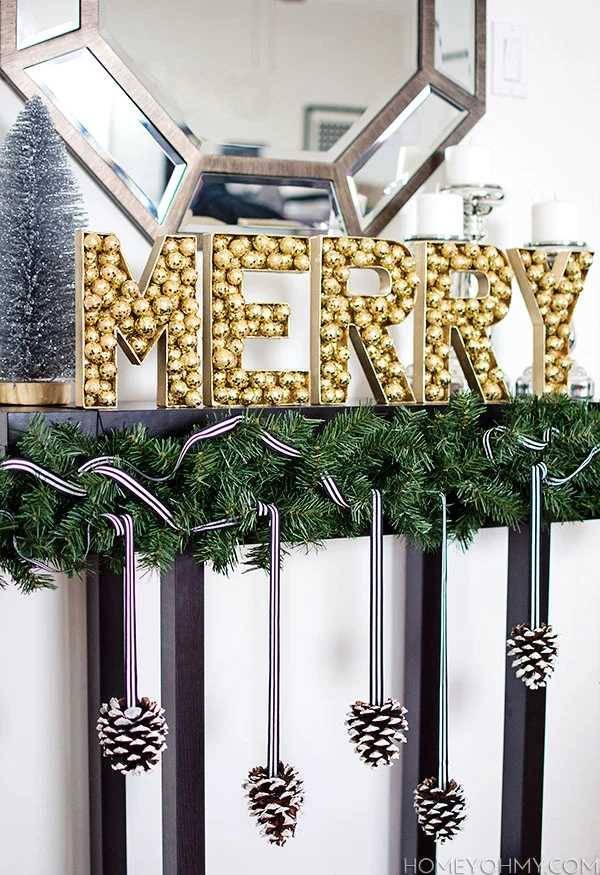 Photo Credit:
www.homeyohmy.com
Cut the front off of hollow letters and fill them with bling! It is like marquee letters that you don't have to plug in.
2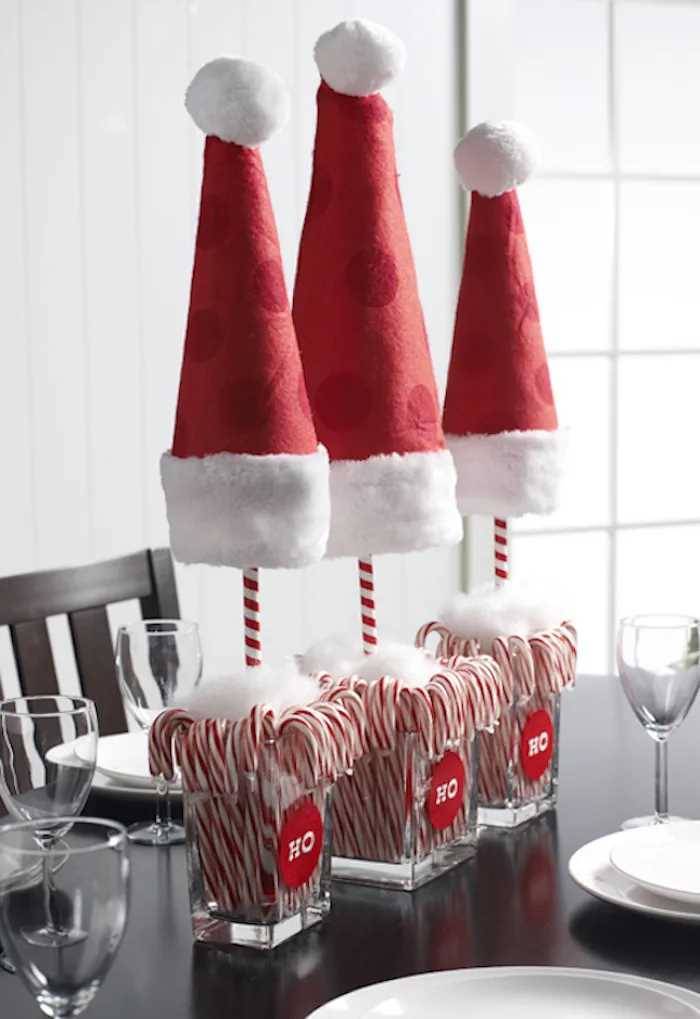 Learn how to make a Santa hat Christmas topiary display for your holiday table or mantel.
3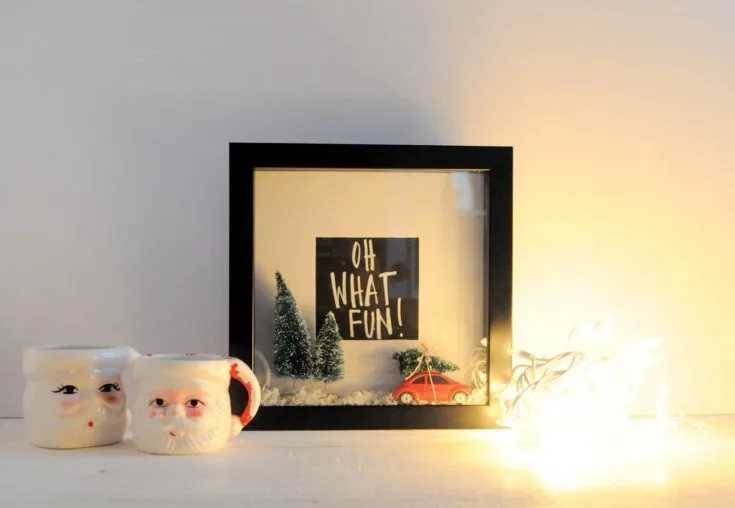 Learn how to make a Christmas shadow box using supplies. Perfect for a holiday mantel or display.
4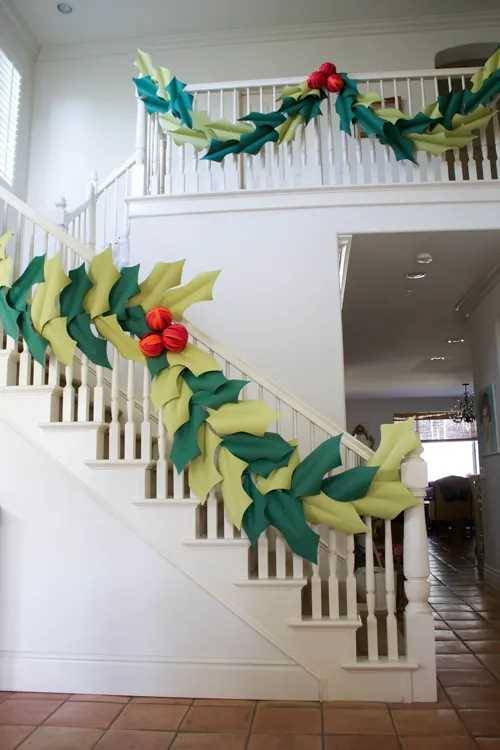 Photo Credit:
thehousethatlarsbuilt.com
Dress up your staircase with this oversized holly and berry garland! Everything is made from paper, so it is really lightweight. I love the way it turned out.
5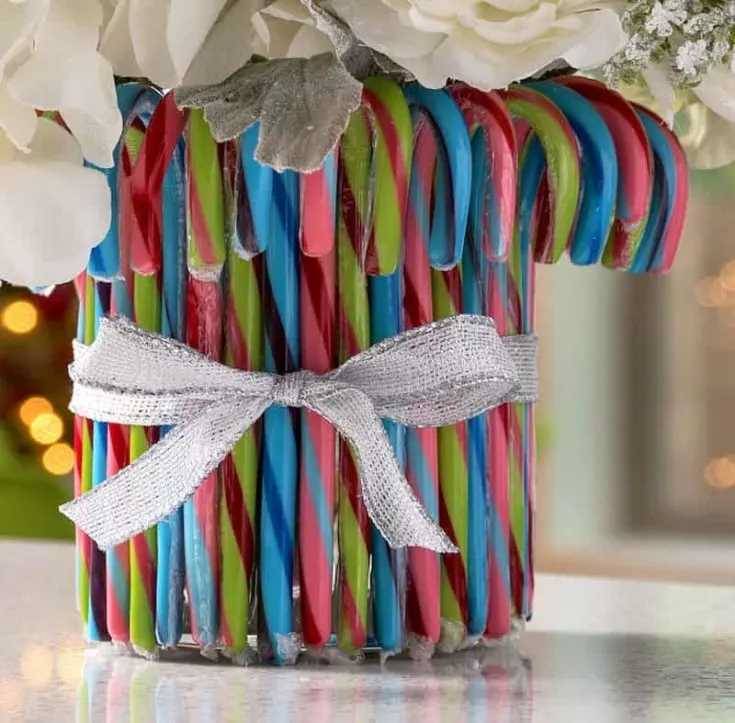 Make a centerpiece vase that looks great on a Christmas dining table!
6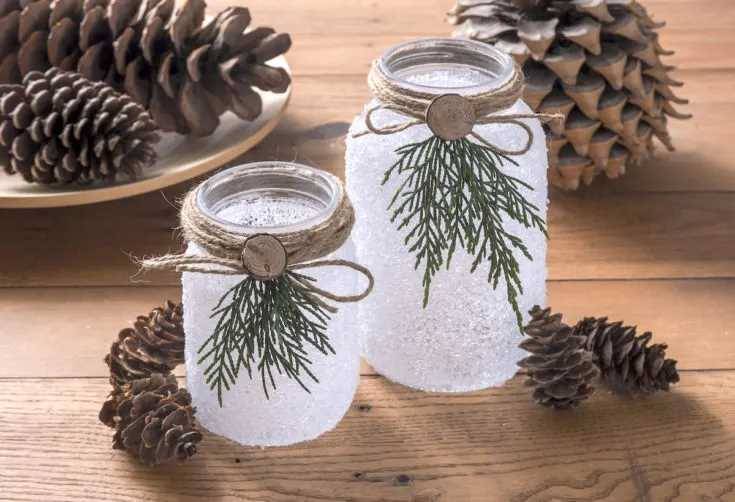 Photo Credit:
Steve Carrell
Use textured Epsom salt and Mod Podge to make these gorgeous mason jar Christmas luminaries! These are easy and so pretty for winter.
7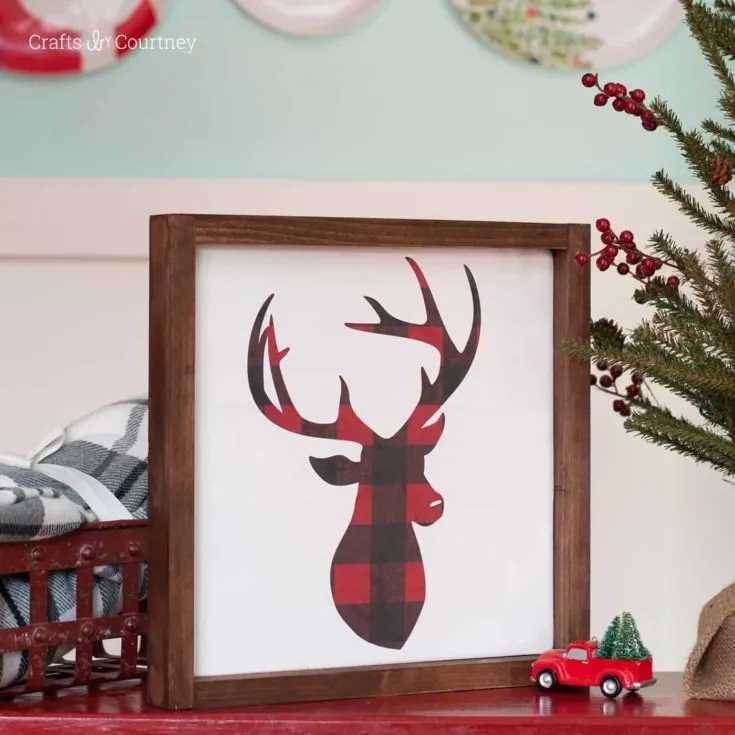 Photo Credit:
Courtney Sanchez
This unique plaid deer Christmas sign will fit in perfectly with your farmhouse holiday decor! This DIY Christmas sign is made in four EASY steps.
8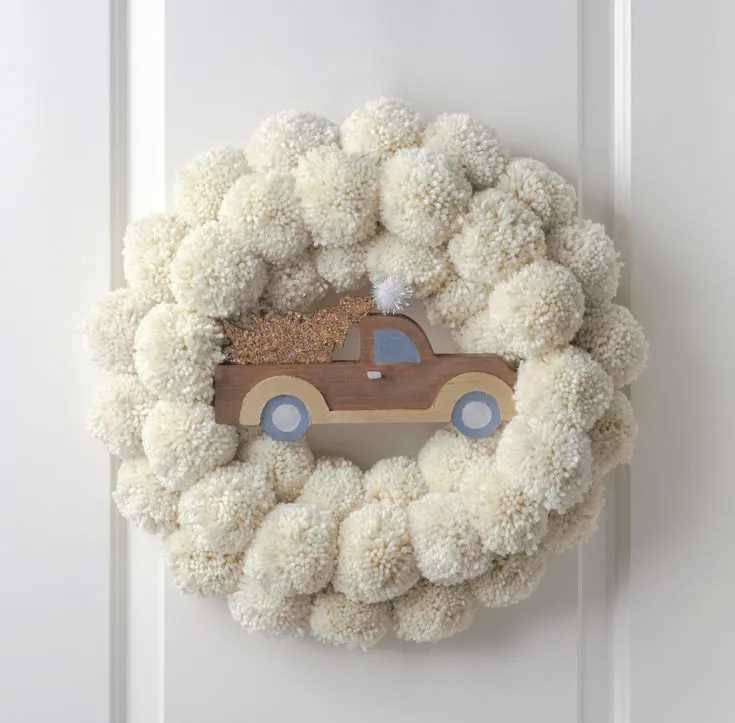 Learn how to make for Christmas! This is really pretty and perfect for beginning crafters who want to decorate for the holidays.
Get more .
9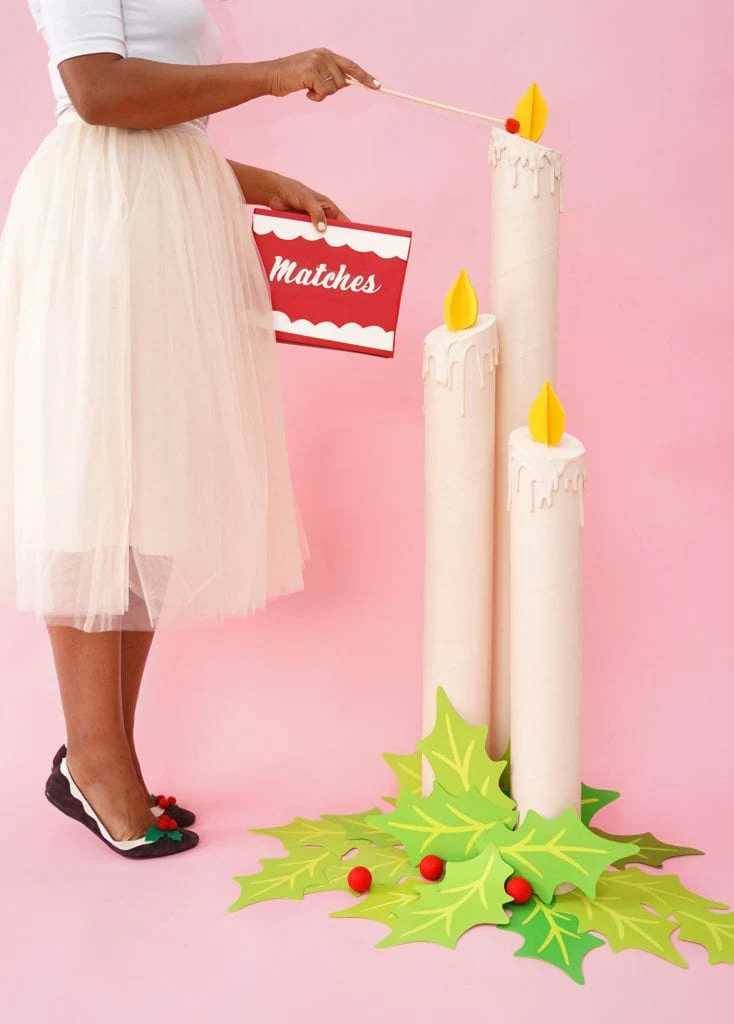 Photo Credit:
damasklove.com
I love these candles! They would look so cute as part of a holiday porch display. Can you believe they are made from mailing tubes?
10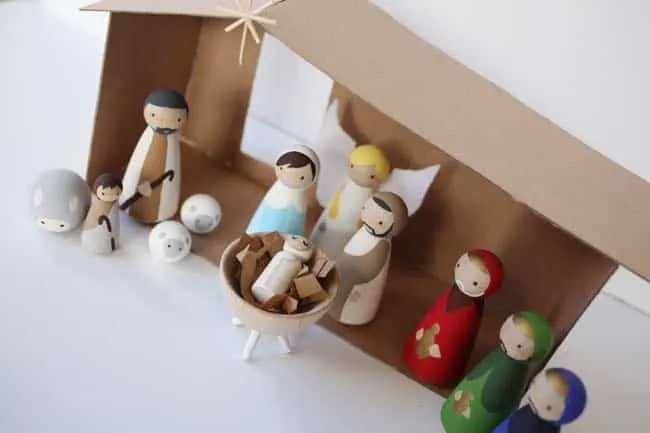 This DIY nativity set is easy to make and easy to paint using wooden peg dolls! You don't need any painting skills, either.
11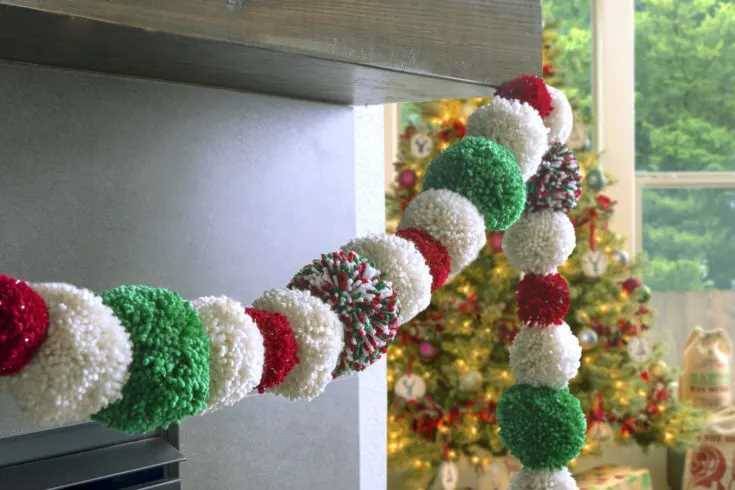 Learn how to make a for Christmas - hang it on the mantel, your tree, or in a doorway. Perfect for beginning crafters!
12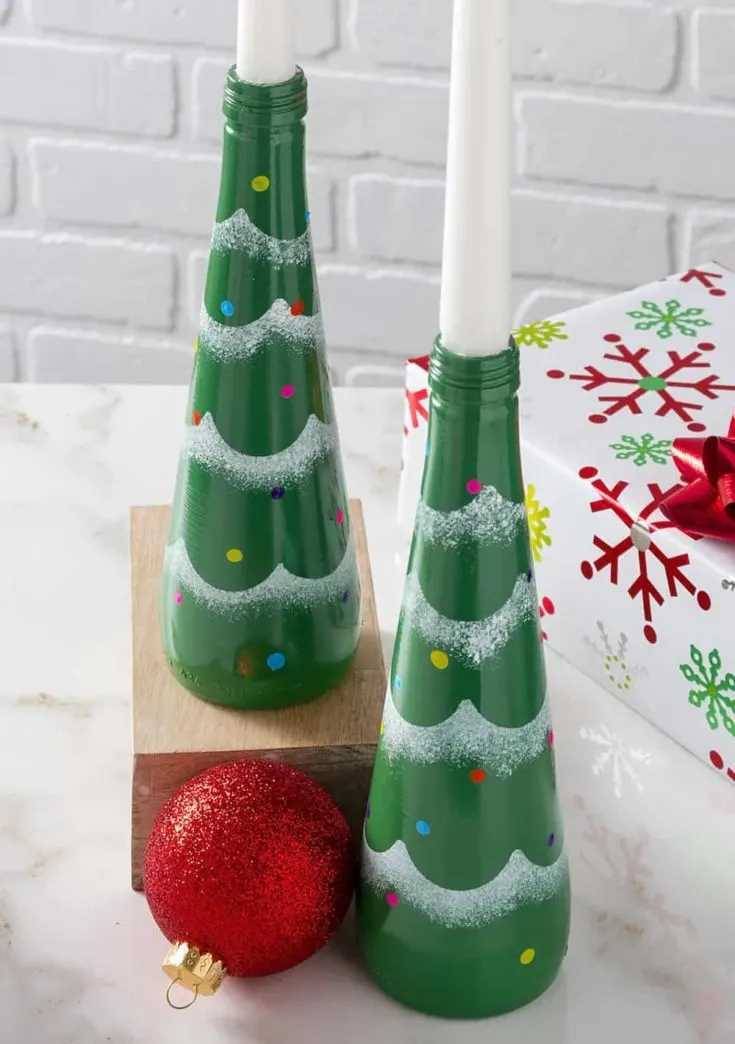 Recycle glass soda bottles into these fun and modern Christmas candle holders made to look like trees! SO easy to make and customize.
13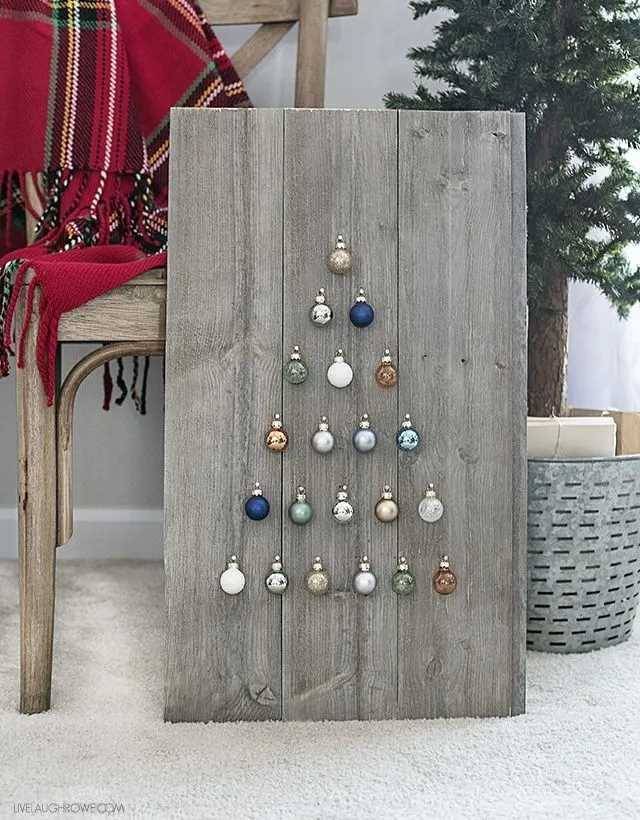 Photo Credit:
Kelly Rowe
Display small ornaments or jingle bells in the shape of a tree on this shiplap board holiday decoration.
14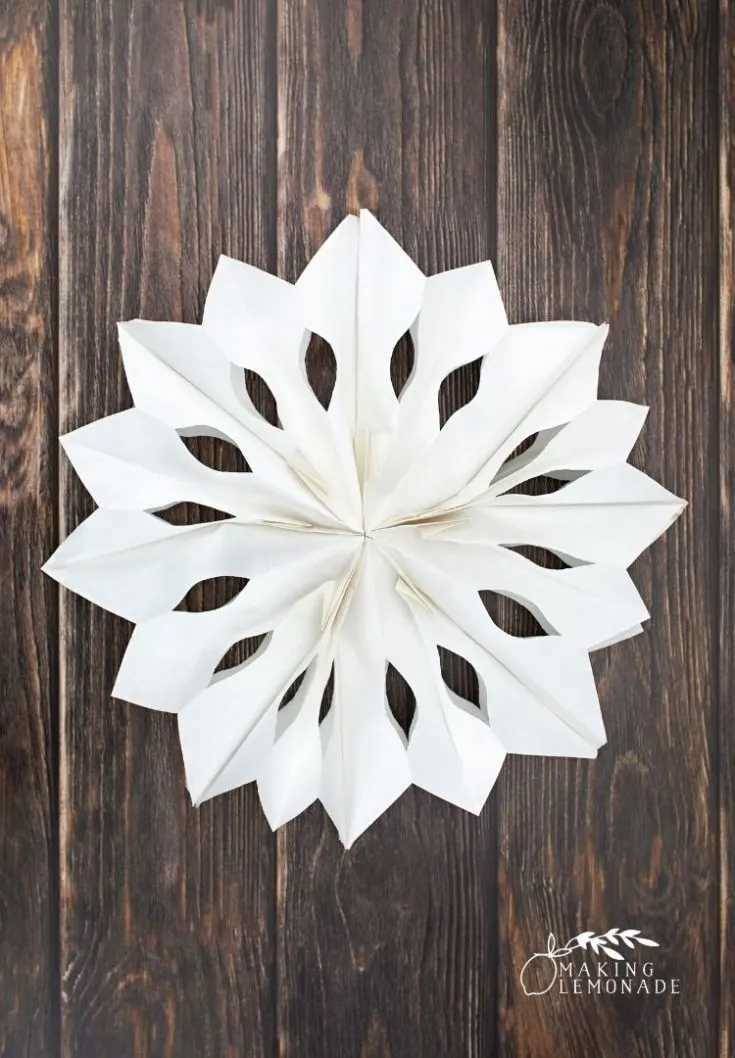 Photo Credit:
makinglemonadeblog.com
Carrie loved the huge snowflakes she purchased at Crate & Barrel so much that she wanted more. She decided to make them on her own, and you can too!
15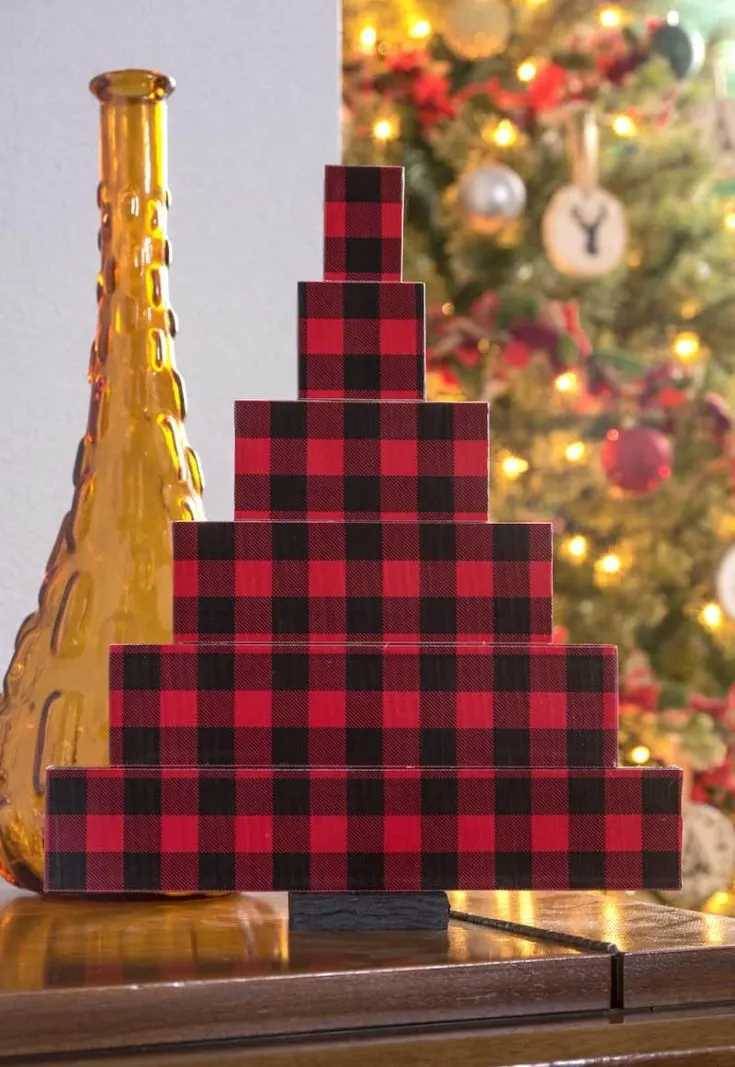 Use scrap 2 x 4s to make this small wooden Christmas tree, farmhouse style! Add your favorite Duck Tape pattern – we personally love the buffalo plaid. Such a festive and inexpensive holiday decor idea!
16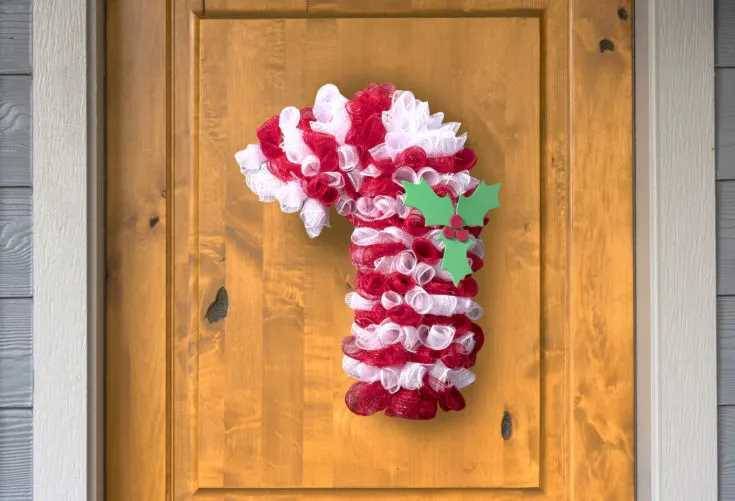 Learn how to make a candy cane wreath with deco mesh for Christmas! This is a perfect decorating craft for beginners.
17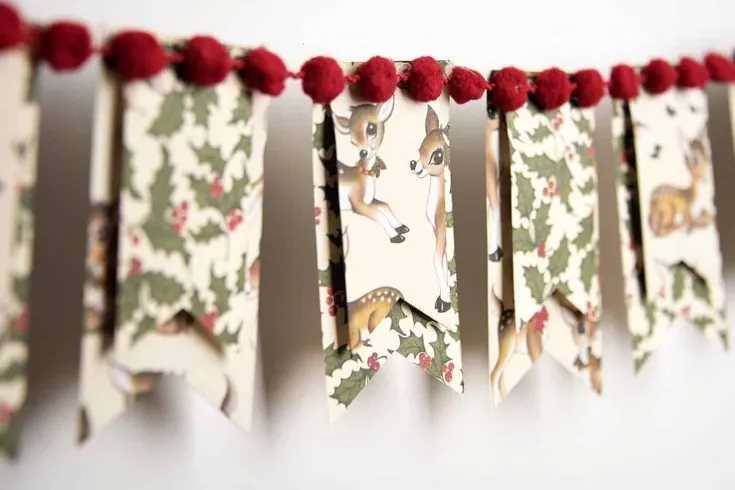 Learn how to make a simple Christmas banner using scrapbook paper and pom pom trim.
18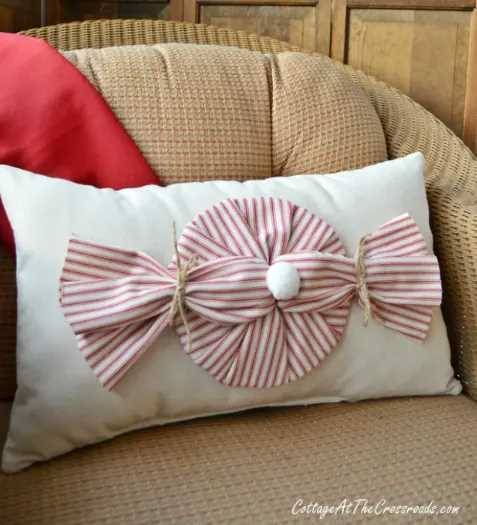 Photo Credit:
cottageatthecrossroads.com
Would you believe me if I told you the key to making this cute candy pillow is a paper plate? You have to see how this is made!
19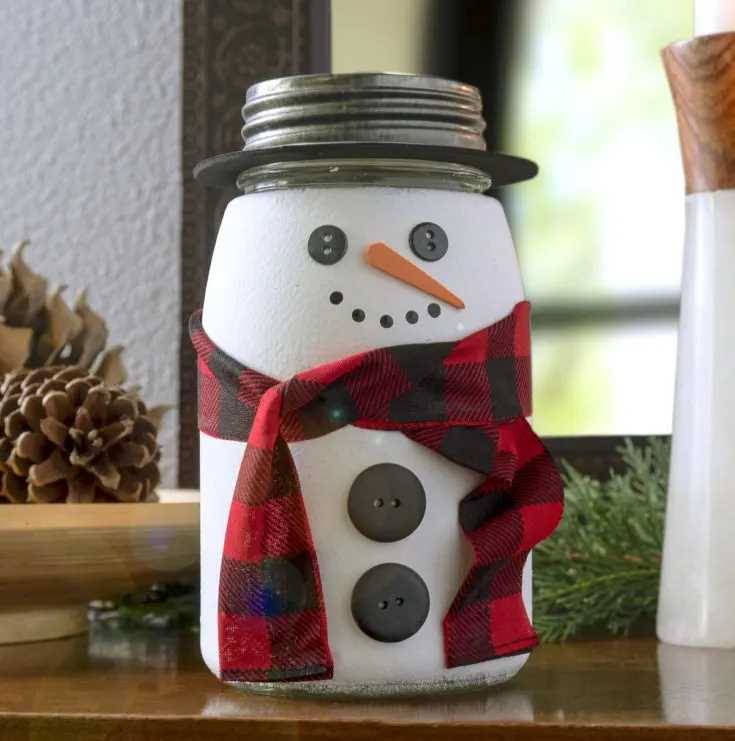 A snowman mason jar is a quick and easy gift idea! This Christmas craft is also very budget friendly. We also have a Santa jar .
20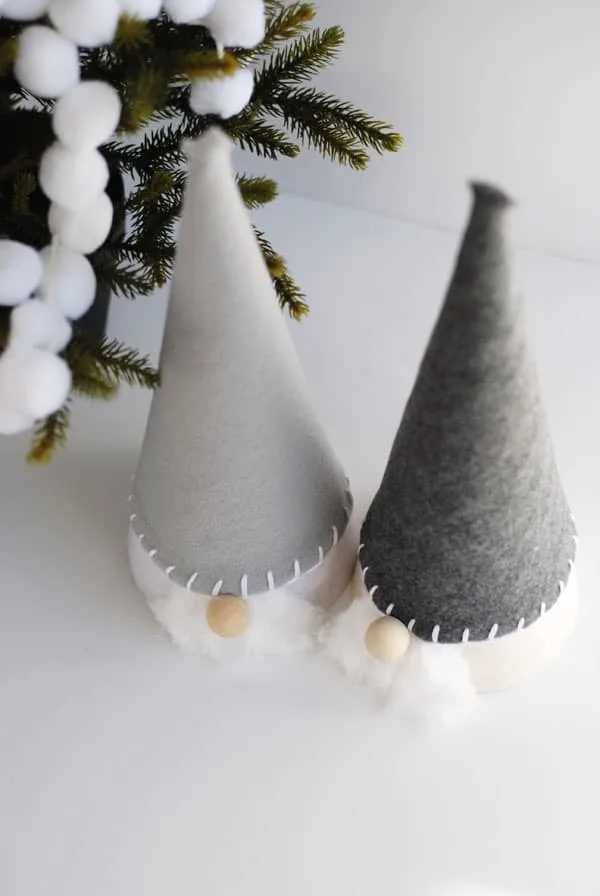 Learn how to make a DIY gnome for Christmas! You're going to love this Scandinavian inspired craft idea for the holidays.
We also did some with flannel hats .
21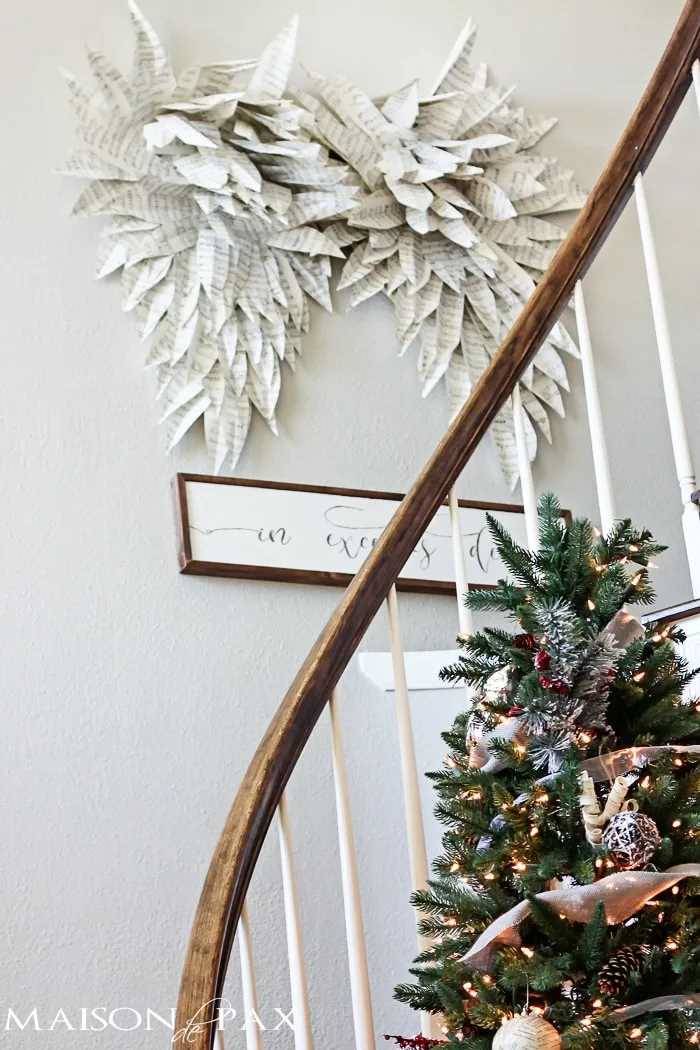 Photo Credit:
www.maisondepax.com
I love the idea of using sheet music to create these angel wings. Christmas carols would be awesome!
22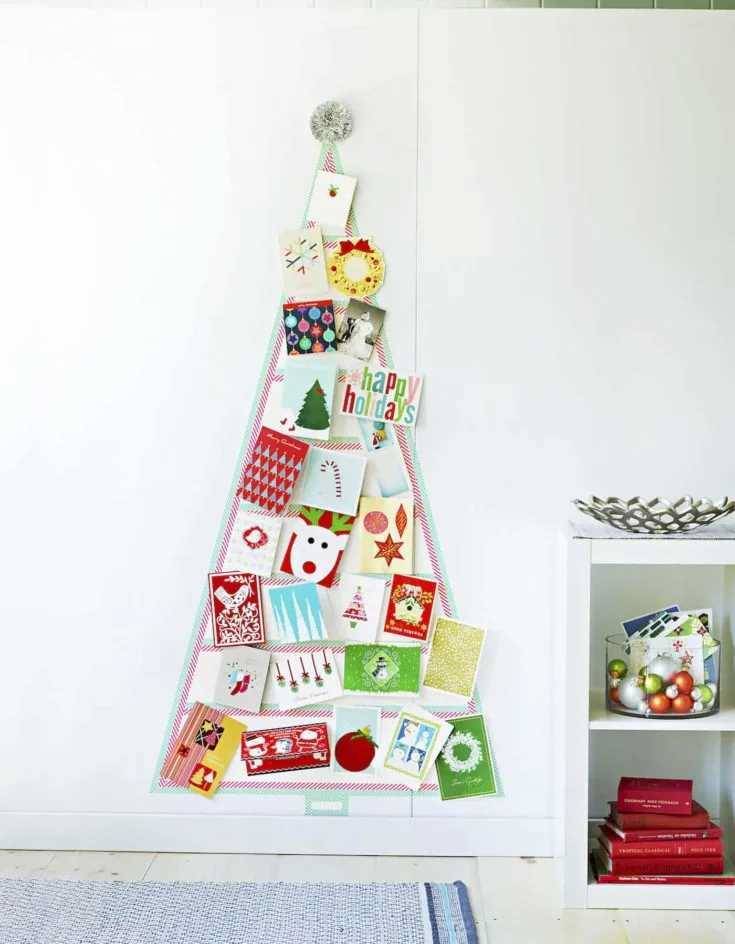 This Christmas card tree is a no-fuss way to display the holiday cards that arrive in your mailbox each day! It comes right off the wall when you're done.
23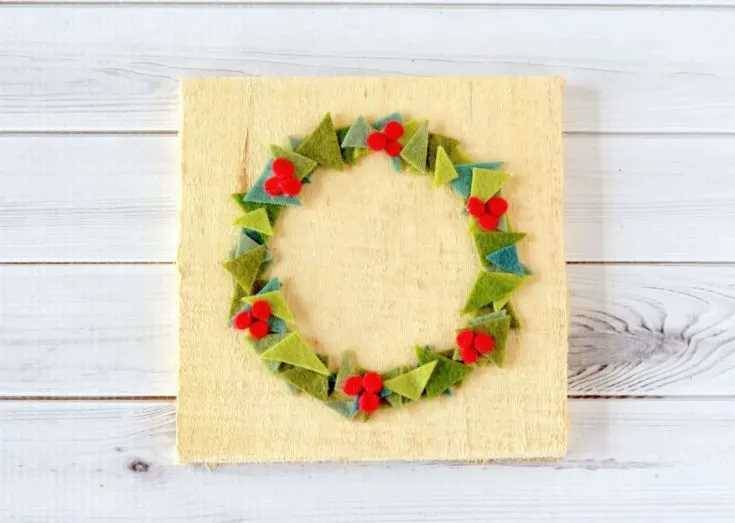 This Christmas wreath is perfect for using up those small scraps! Add to a piece of wood for some unique holiday wreath decor.
24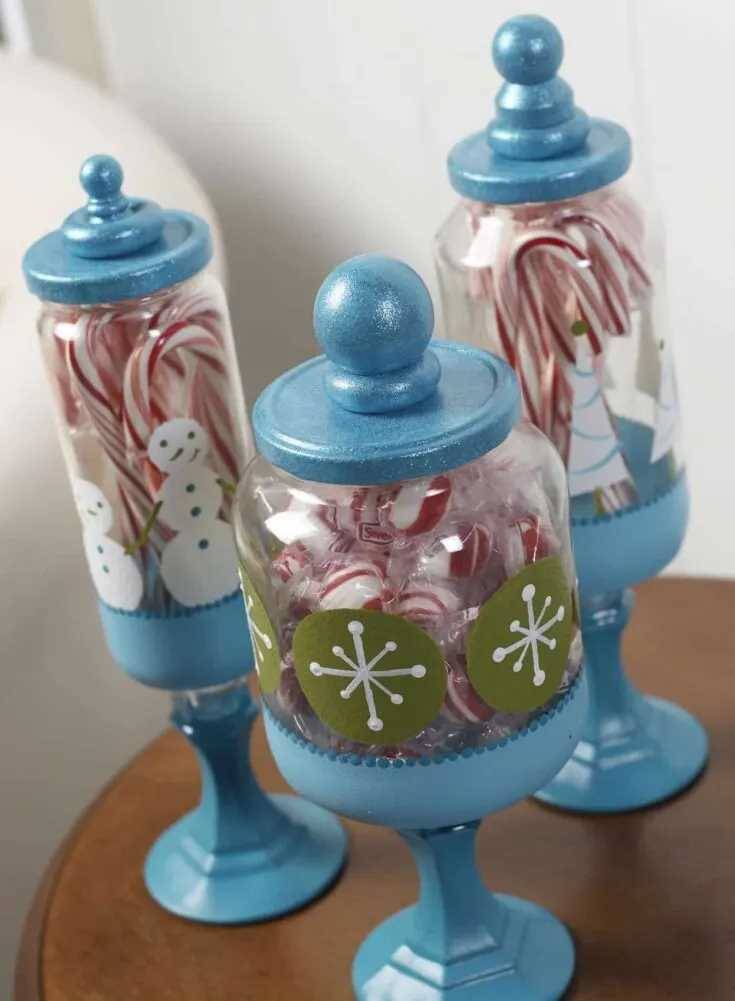 Learn how to make these Christmas apothecary jars (they hold candy!) for your holiday mantel or decor.
25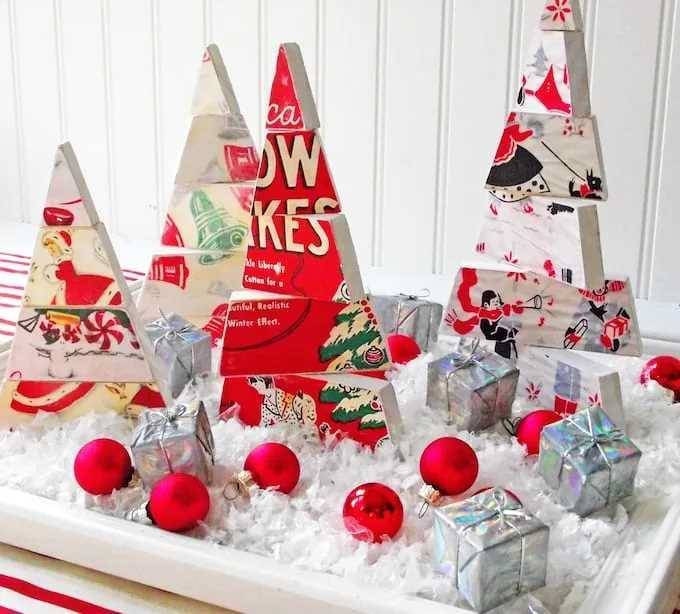 Photo Credit:
David Cheaney
Vintage style paper has been attached to these dimensional wood trees with Mod Podge. They will look great from every seat at the table.
26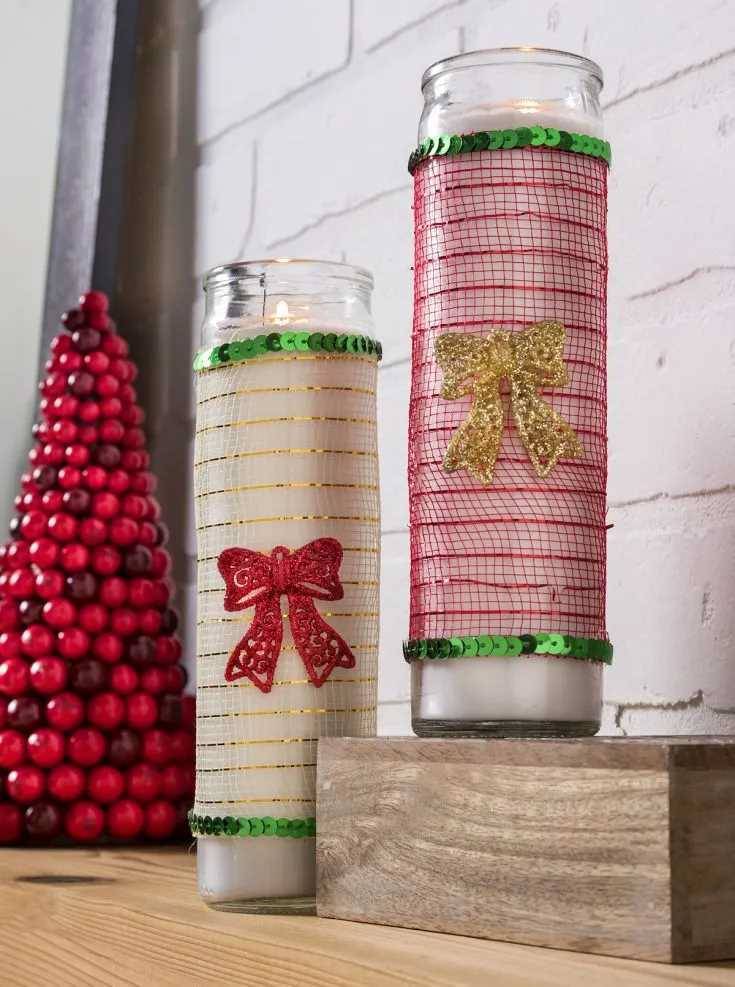 You can make a DIY Christmas candle using supplies from the dollar store! It's really easy, even if you're a beginning crafter.
27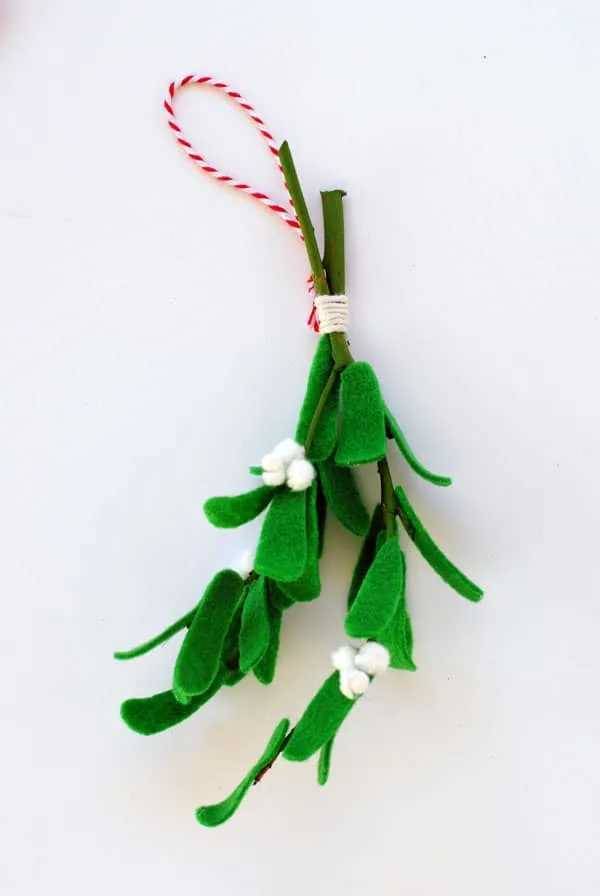 This mistletoe craft is so fun and easy for Christmas! Learn how to make a mistletoe branch with felt and twigs. You can re-use it year after year.
28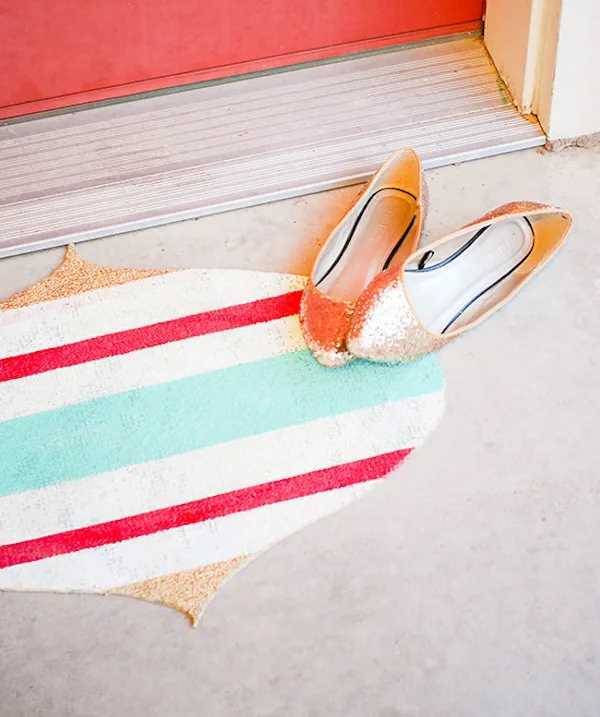 Photo Credit:
www.curbly.com
If you want to give your front porch a little holiday love, this DIY doormat shaped like a is so easy to make!
29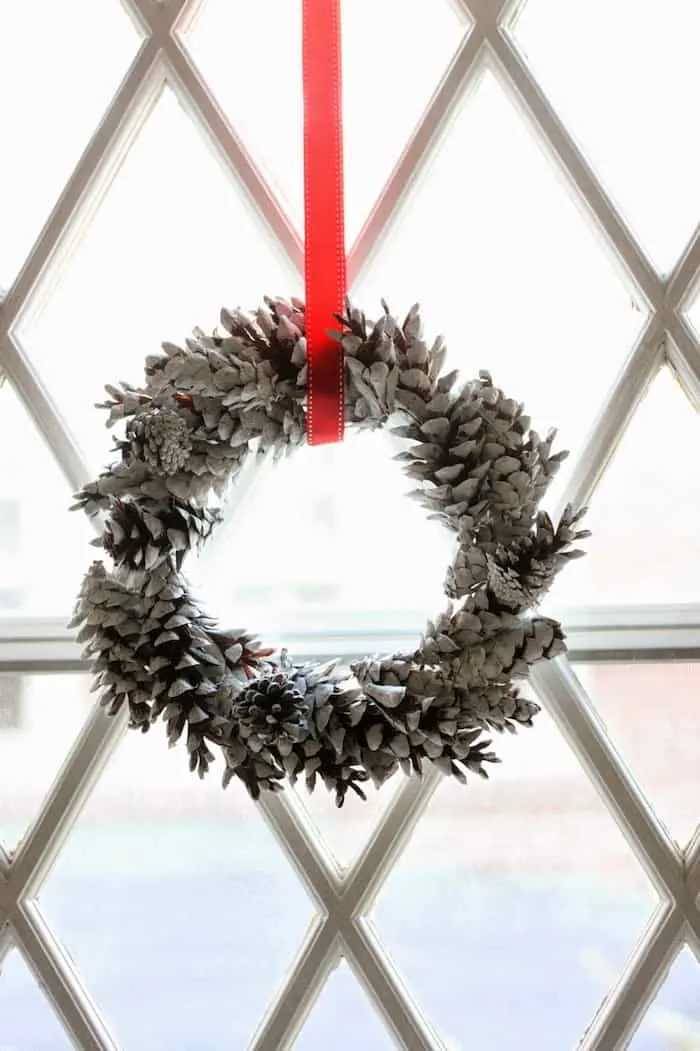 Learn how to make a pinecone wreath the easy way! This is a perfect project for the holidays, and goes with a variety of decor styles.
30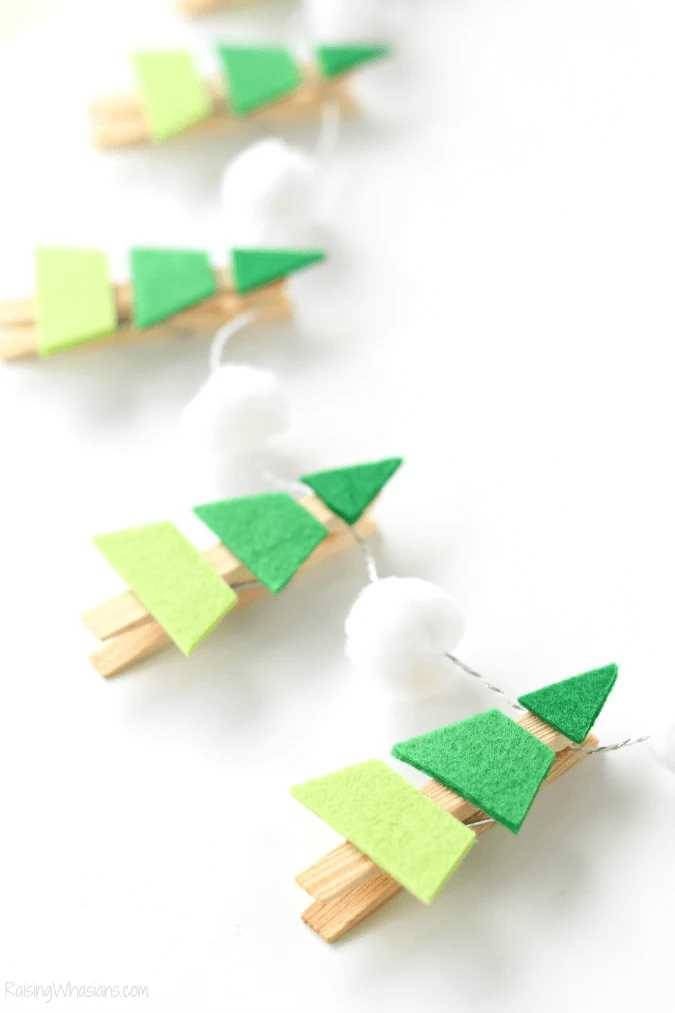 Photo Credit:
raisingwhasians.com
These ombre clothespin look so cute when put together to create garland! Plus, this is easy enough that your kids can make it.
31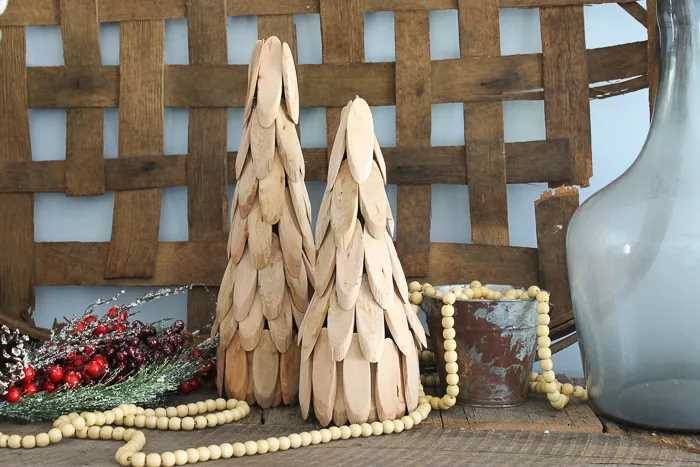 Photo Credit:
Angie Holden
Add some rustic farmhouse flair to your holiday table with these wood trees. They are easily made with wood slices, a foam cone, and a hot glue gun.
32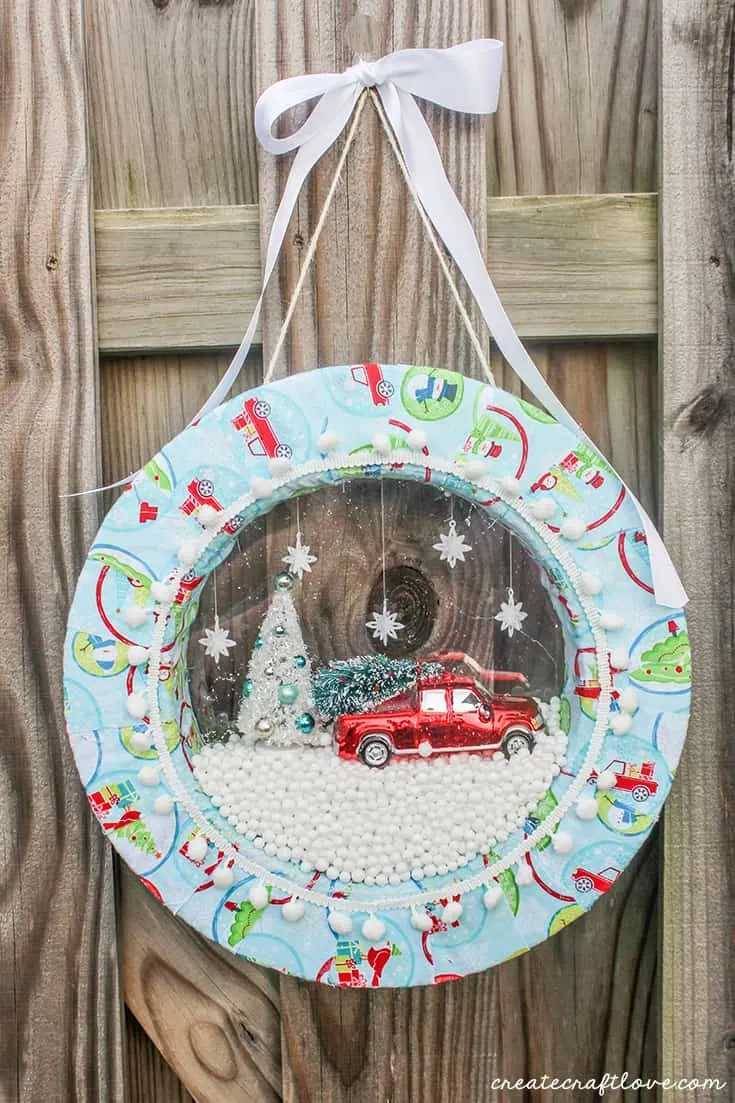 Photo Credit:
www.createcraftlove.com
I am in love with this wreath! Such a cute snowy scene to hang on your door. A plastic sheet keeps everything held within.
33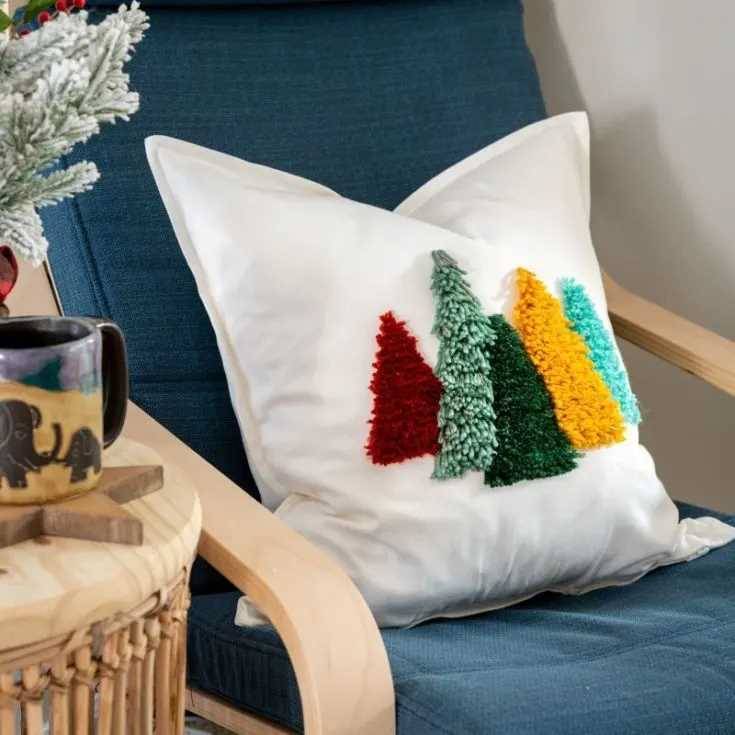 Photo Credit:
www.thenavagepatch.com
Take a premade plain pillow cover and dress it up for the holidays with yarn, some crafts sticks and a hot glue gun!
34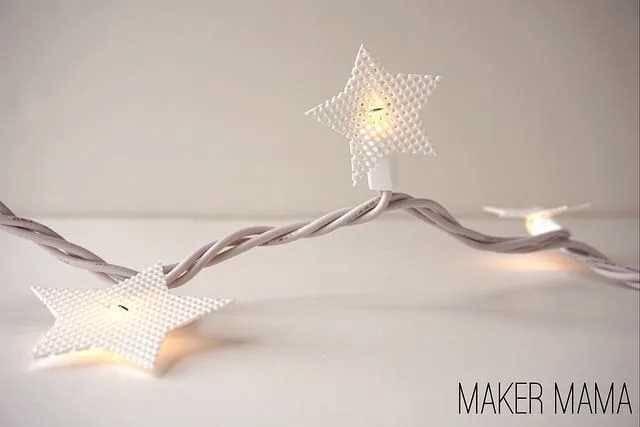 This holiday craft is a twist on standard lights – add plastic canvas star Christmas light covers to make them look super cool and modern!
35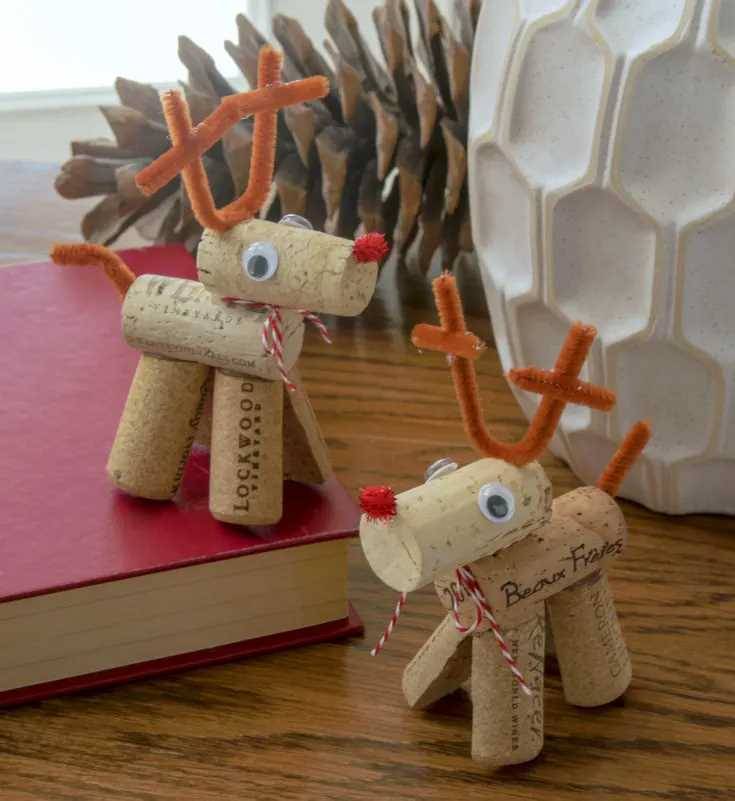 Make a wine cork using this simple tutorial - perfect for turning into a Christmas ornament, decor, or place settings.
36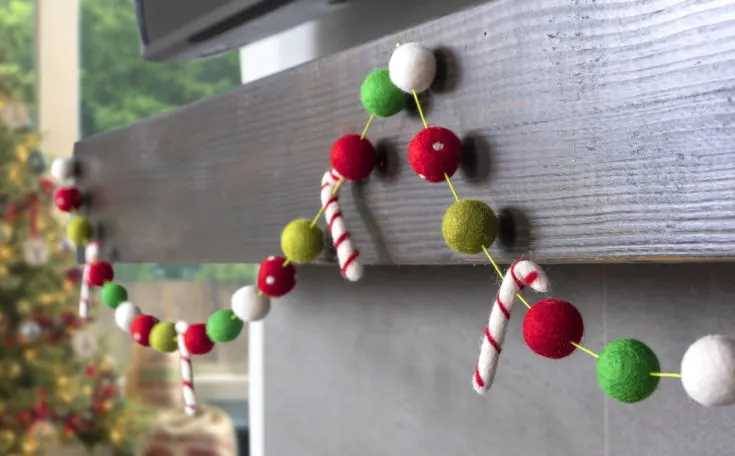 Don't buy a for your Christmas tree or mantel when they are SO easy to make! Use felt balls and embroidery floss and you'll have one in minutes.
37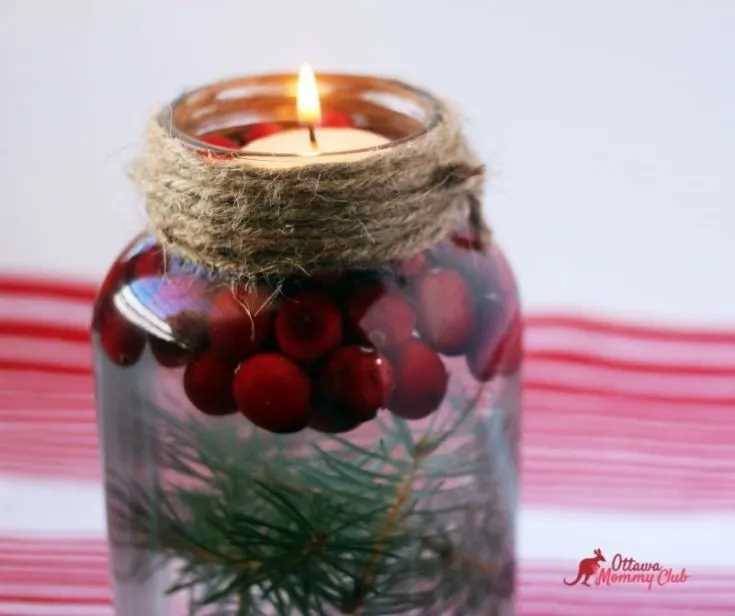 Photo Credit:
ottawamommyclub.ca
This is a quick idea for a Christmas decoration or as part of a centerpiece! Easy to make, and budget friendly.
38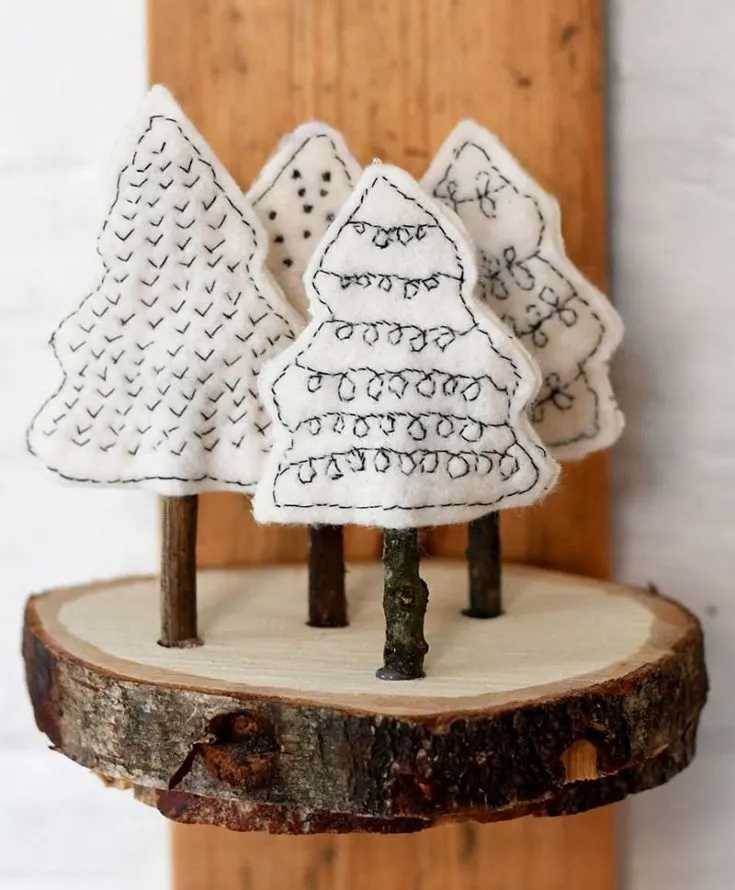 Photo Credit:
pillarboxblue.com
This Scandinavian felt forest is made from scraps and looks cute enough to keep up year-round!
39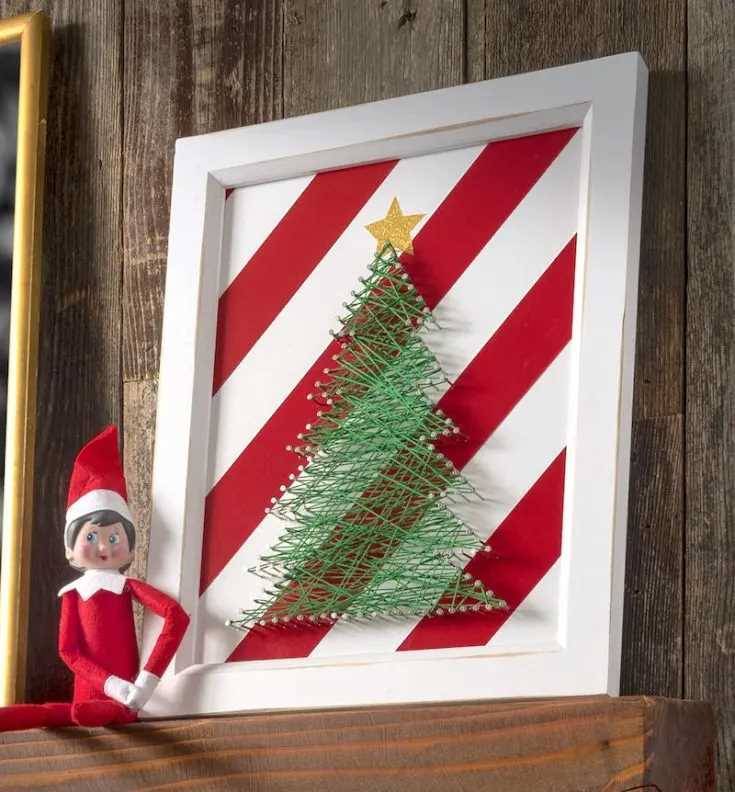 Learn how to make Christmas string art that looks like a tree! Use the included template for success; it's very easy.
40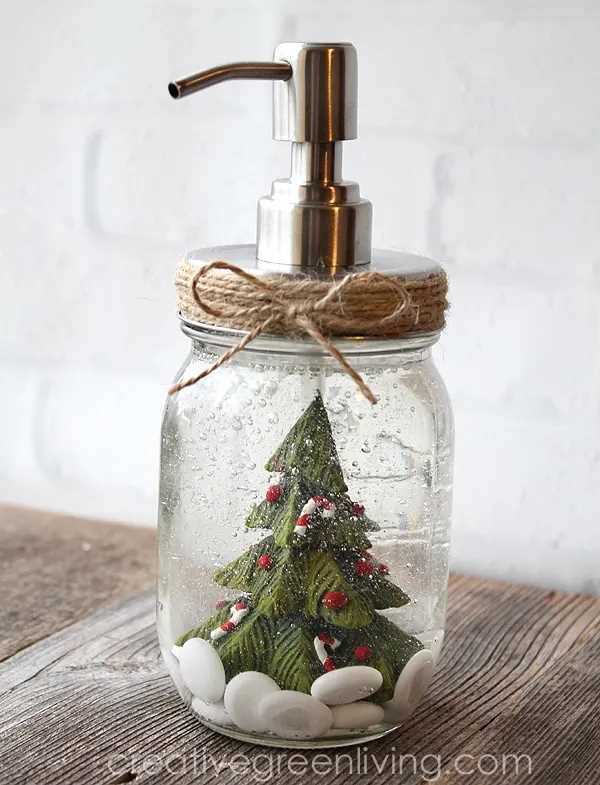 Photo Credit:
www.creativegreenliving.com
Make one of these clear soap filled snow globes that are not only cute, they have a use as well! Could be used for dish or hand soap.
41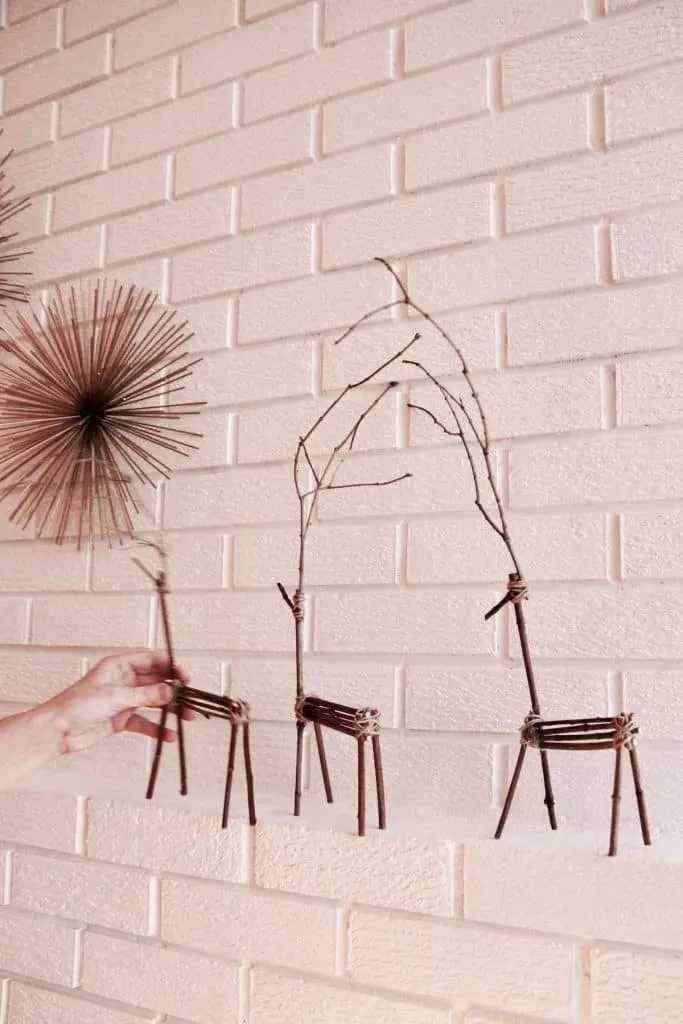 Photo Credit:
www.homefortheharvest.com
Twig reindeer are so cute! You definitely need a few of these on the mantel. If you like deer, you should check out these other .
42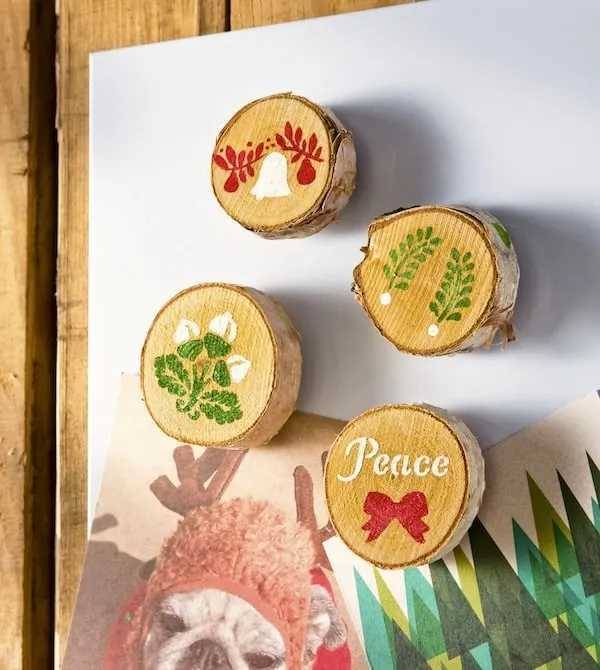 Learn to make easy DIY Christmas magnets with wood pieces, paint, and stencils. These are so fun and make perfect gifts – especially for hostesses!
43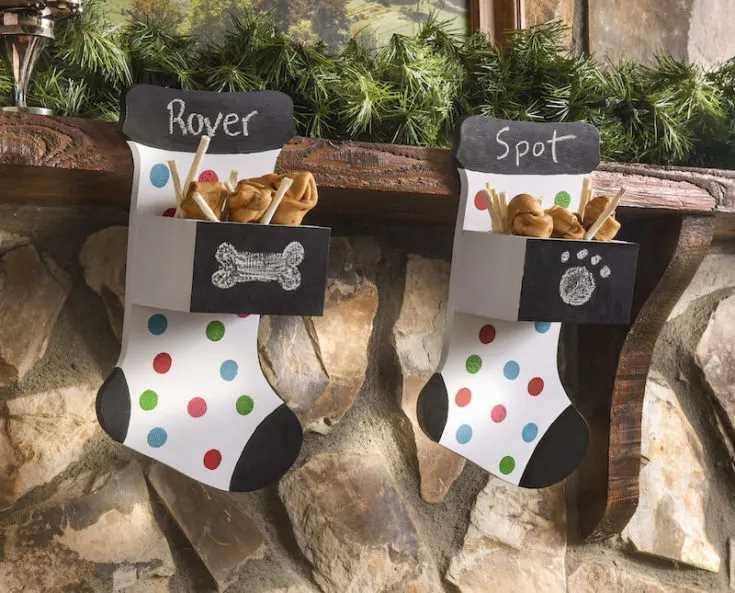 Learn how to create wood Christmas stockings than can be hung on the mantel or used as a planter outside. Perfect holiday mantel decor!
44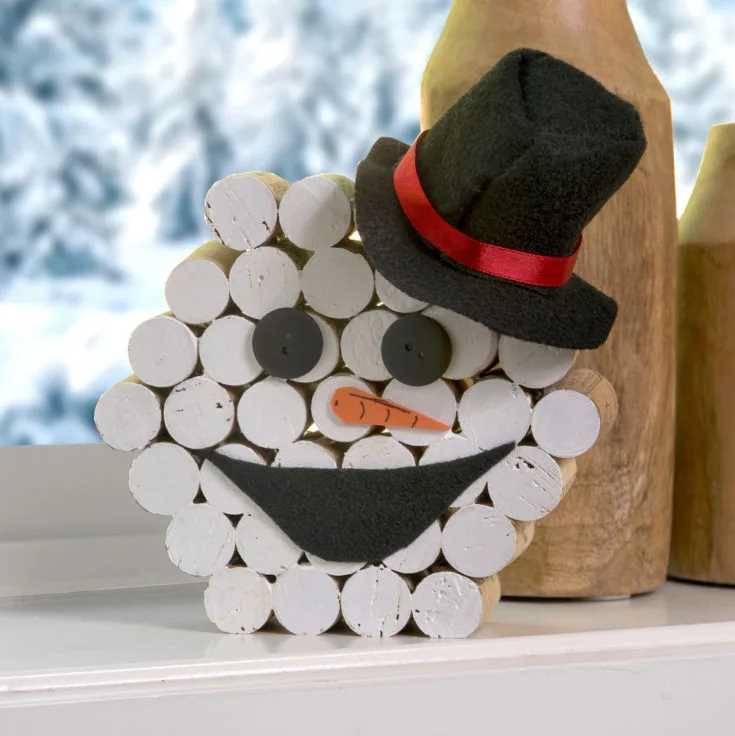 Make the cutest cork snowman for your Christmas or winter decor! It's an easy craft for beginners.
45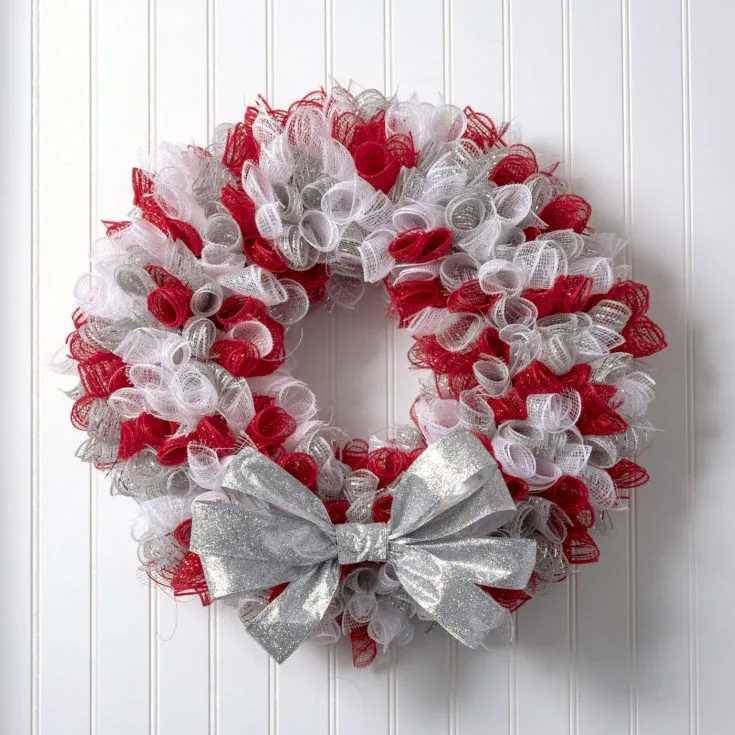 Learn how to make a deco the easiest way possible! This holiday decor project is perfect for beginners.
46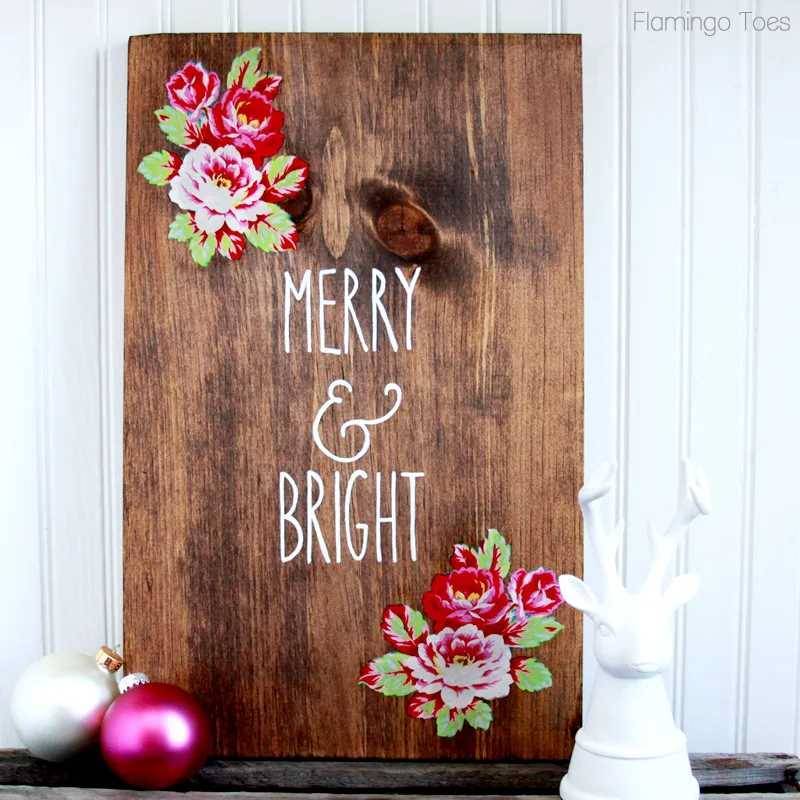 Photo Credit:
flamingotoes.com
Grab your Mod Podge for this super simple Christmas decor! This merry & bright sign uses a paint pen and fabric flowers.
47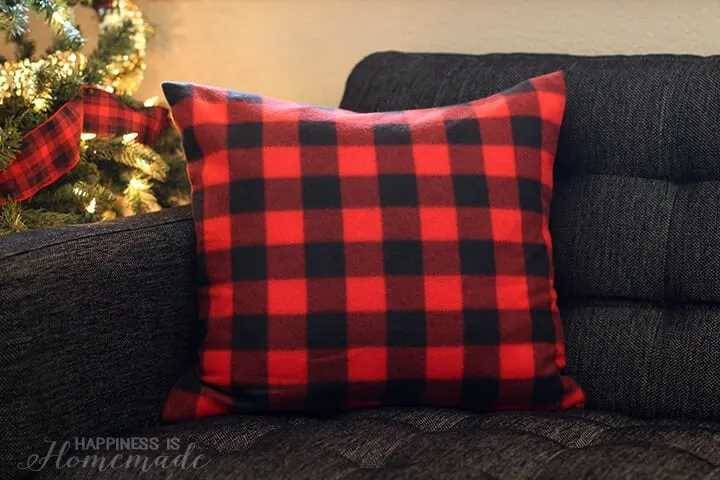 Photo Credit:
www.happinessishomemade.net
These awesome DIY buffalo check plaid holiday pillow covers are made from a $3 Target Dollar Spot blanket, and they only take 10 minutes to make!
48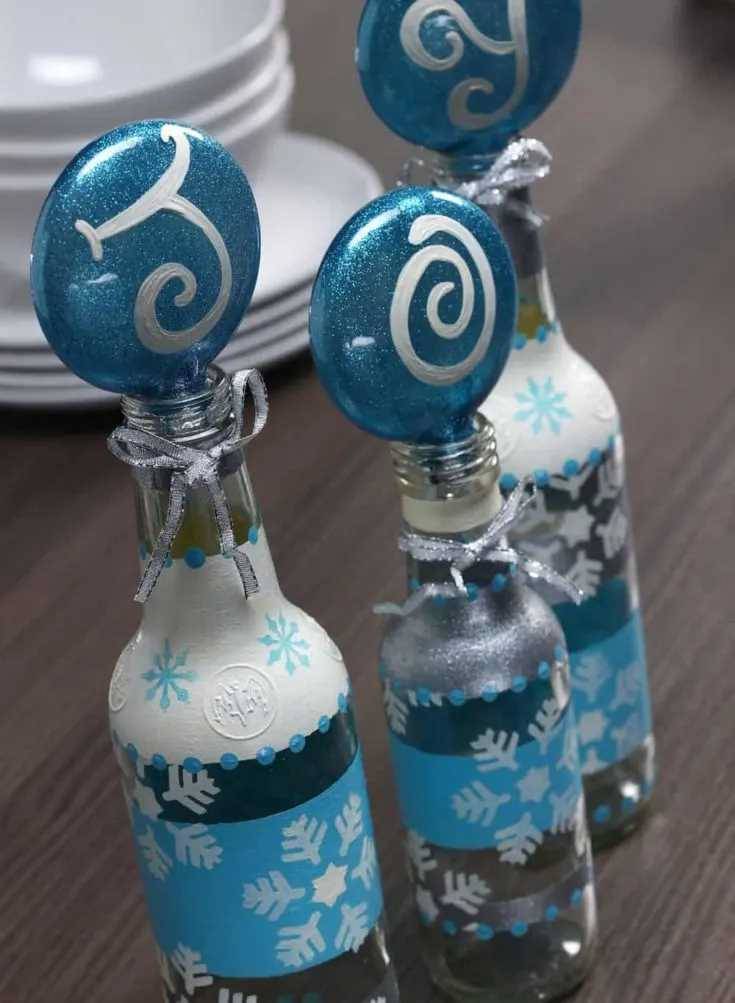 Learn how to make this unique Christmas centerpiece using recycled bottles and Christmas ornaments! So cute and whimsical – like something out of Whoville!
49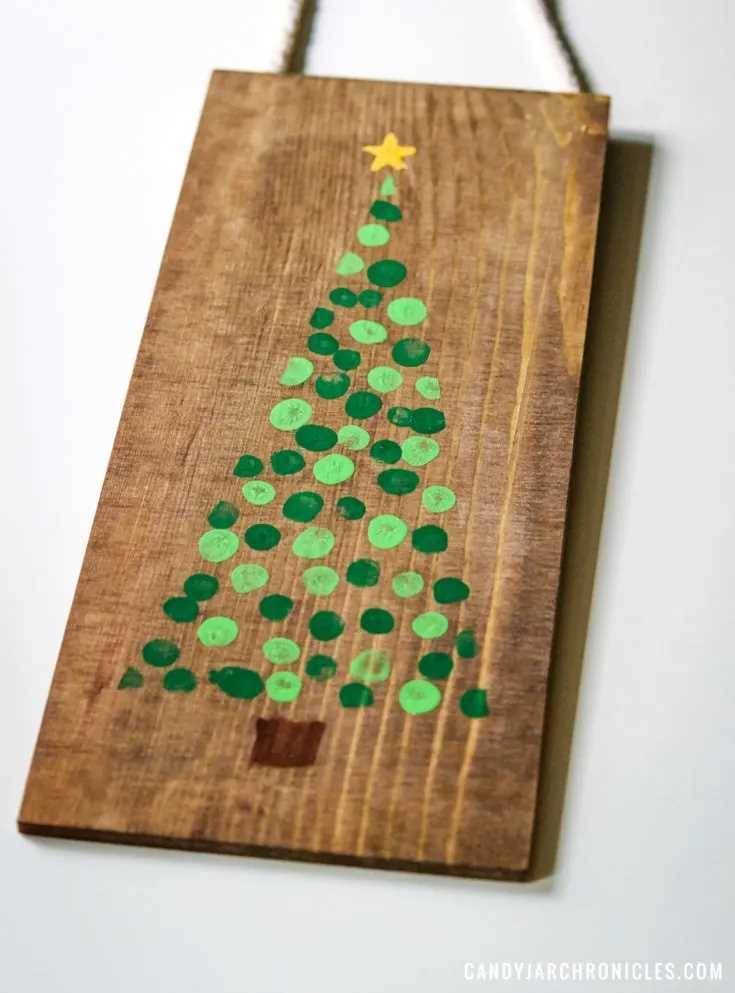 Fingerprint Christmas Tree Wall-Hanging
Photo Credit:
candyjarchronicles.com
This super cute fingerprint Christmas tree wall hanging comes together in a matter of minutes. And it is also a perfect decoration for your youngster to gift to those special relatives that love a homemade gift.
50
Learn how to make a peace Christmas sign for your colorful holiday display or mantel.
51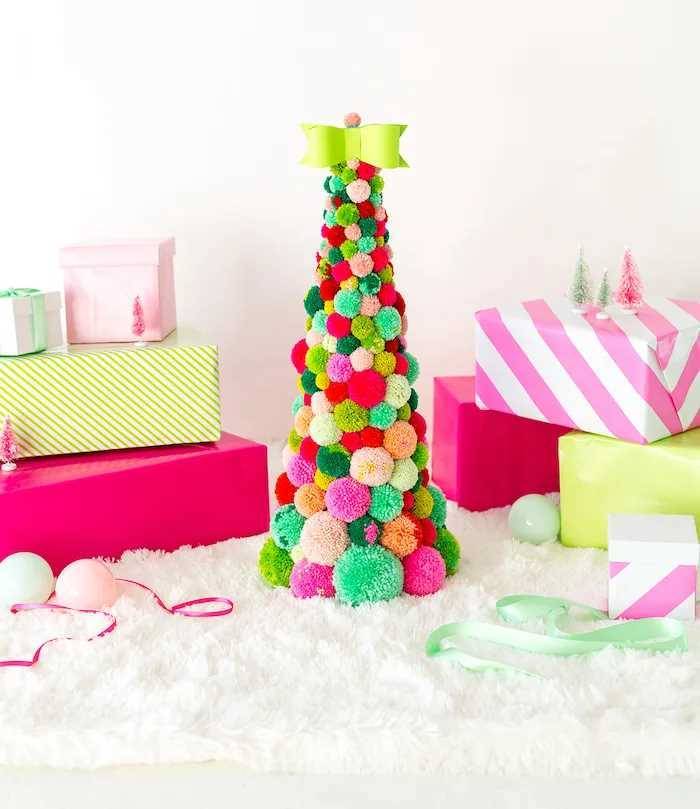 Photo Credit:
www.awwsam.com
This larger pom pom tree might be time consuming to make, but for me? Totally worth it! Celebrate Christmas with this bright and colorful craft idea.
52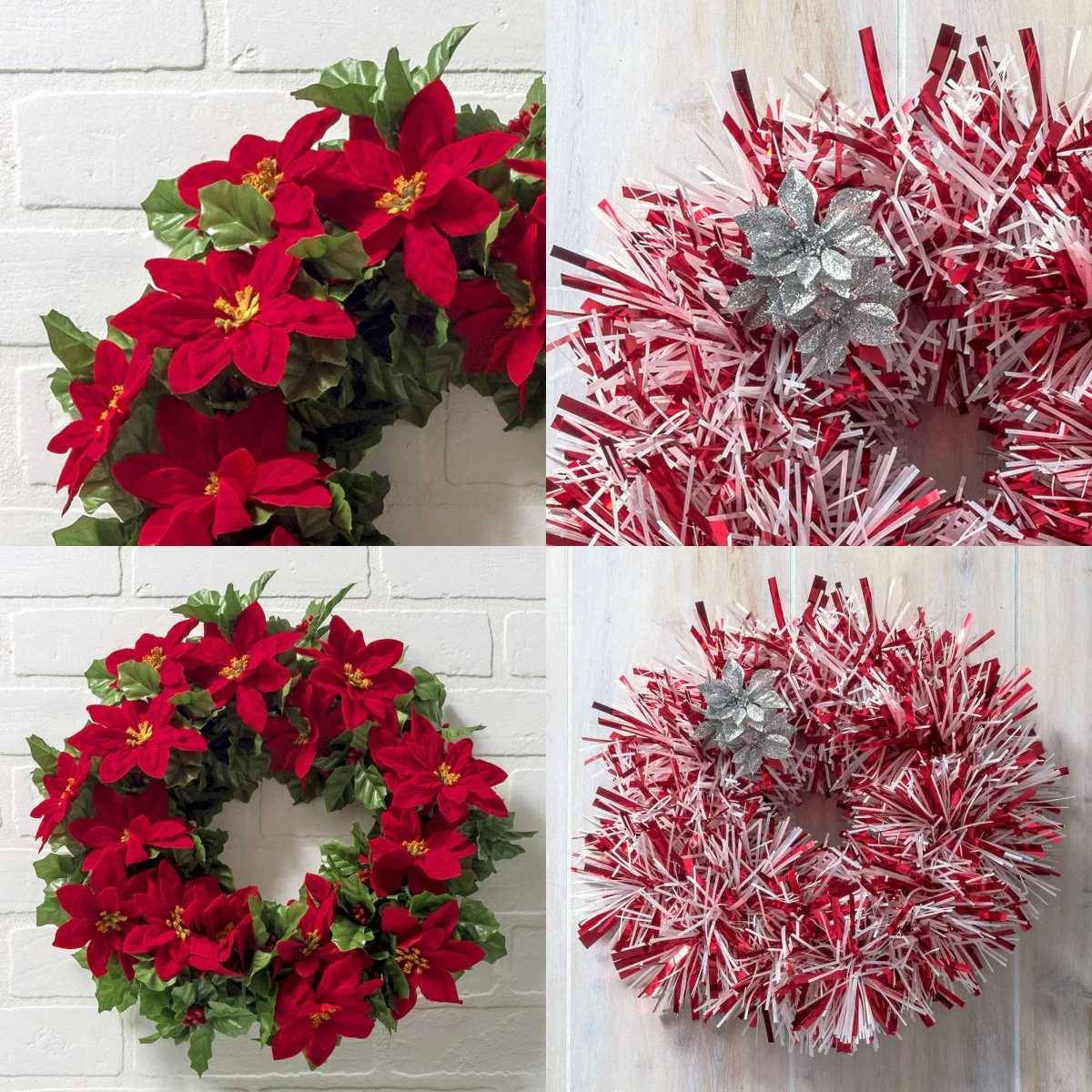 You can make a beautiful in five minutes – no exaggeration! Perfect for someone with no crafting skills to add to their holiday decor.
Did this DIY Christmas decor get you in the holiday spirit? I'd love it if you could share this post using the buttons below. Then check out these other popular Christmas posts: